Wigs are very quickly becoming a fashion necessity for modern women. With the naturally beautiful styles they all come in, it's hard to resist using a wig to fix up your style and go from average to diva in seconds with little effort.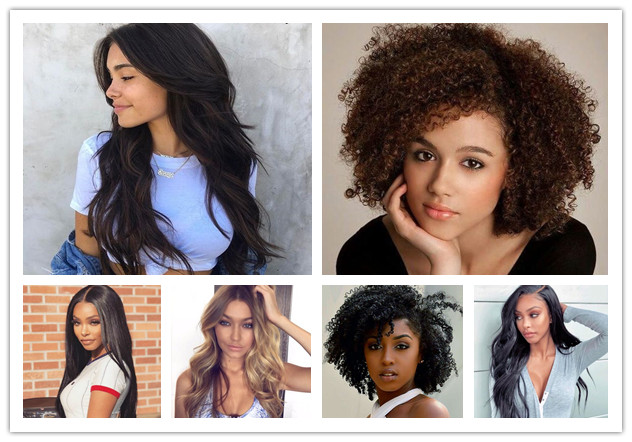 photo credit:google.com
As our generation loves to travel now more than ever, we also like to pack one (or two) of our favourite wigs in our luggage, because who wants to be limited to style choice?
When we look great at work, going out and seeing friends, why would anyone want to sacrifice the one style item that gives them the confidence and diva status when they go away?
The fact is, wigs are soft, easy to stuff into luggage and are light so take up little room and do not affect your baggage allowance. So, you ask, why would you need to know more before you go stuffing your wigs in? Because they can break and become misshapen!
The sun, sea and sand exposure can ruin it! Not taking the items you need to maintain the quality, appearance and structure of your wig can spell complete and utter disaster! So, hold up and read this guide before you fly, train it or boat it to your next destination!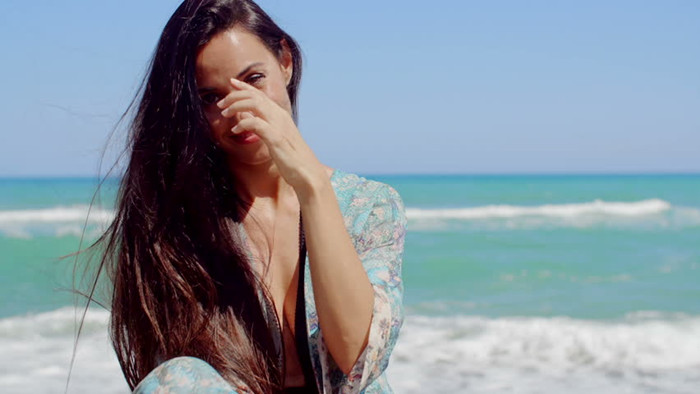 photo credit:google.com
 Tips for Packing your Wig into Luggage
Turn your wig inside out, the hair cap exposed and the hair roots are visible through the net inside the lining.
If your hair is long then you will need to carefully curl up the long tresses so it does not knot, then place inside the wig cap nice and gently.
Next, use a hair net to place the wig into so it keeps its shape.
Use a saleable plastic bag to now store your wig, this avoids moisture exposure and provides protection for the wig. A simple freezer bag or sandwich bag will do so don't go spending more than you need to unless it's your most precious and expensive wig.
Take this wig in your carry on hand luggage if flying to avoid squishing out of shape.
Shorter styles are easier to keep in good condition when travelling but don't let this put you off taking your glamorous longer length wigs with you.
You can buy special travelling wig boxes, hair extensions and wig travel cases and even special wig bags online for your most precious and expensive wigs, or of course you can wear them!
Airport security and your wig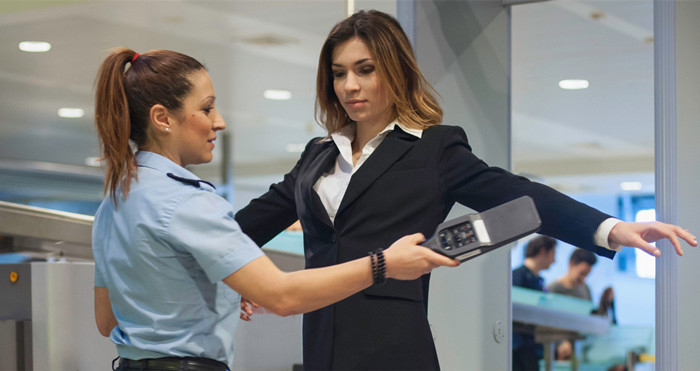 photo credit:google.com
Generally, the bobby pins you use to hold your wig in place, will not contain enough metal to set off the alarm in the general scanner as you pass through security in the airport. But, a body scan will reveal you are wearing a wig, and if they suspect you are carrying something under there, you will be asked to remove it so it can be scanned.
But, rest assured, this is rare and if you feel uneasy about removing your wig in public, you can always request a private room instead. No one will ever feel comfortable with exposing their hair underneath regardless of the state of their natural hair, do not think the airport staff will not understand, they will have been trained in such circumstances and will know they need to be considerate in such situations.
As long as you will be comfortable wearing your wig on the plane, there is no reason not to wear it while flying, keep it up and secured to stop friction and fizziness, or take care not to rub the wig on the seat too much.
 What you need to take with your wigs
Remembering to take a hair net is ideal for travel but a back up hair net is also a good idea, they tend to go missing easily in my experience and I am always thankful to myself to find a back up in my zip compartment of my travel bag when I can't find the original.
Take the correct shampoo with you, some are for artificial wigs, and some are for real hair and they do make a difference in the quality of your wig hair. Store it in travel size bottles if you are taking hand luggage only.
Take the hair glue with you if you have a lace front wig, it will come in handy if you need to make any repairs etc.
Use a wide tooth comb to gently brush out knots and tangles. Be careful not to force the comb through too much, it will cause irreparable damage to the wig. Try to comb after washing and conditioning, then again once you have allowed the wig to dry naturally.
Keeping the shape of your wig while travelling
Once you have reached your destination, you should lie the wig out on a flat surface or on a portable wig stand. Alternatively, you can use objects in your hotel room such as a lamp shade or corner of a television set to hollow out the wig cap and get the shape back. Go on! Be creative!
Weathering the conditions
Wearing your wig whatever the weather is possible, but you need to take extra care because weather can be a real pain in managing that natural look and suitable comfort if you are not prepared. Here are some top tips for all kinds of weather:
Beach trips: on a calm and sunny day, taking a stroll on the beach is wonderful. Remembering to wear your lightest weight wig here will come in handy with the heat of the sun. Remember, if your wig is real human hair, the colour may become slightly bleached by the sun exposure, so if you're not cool with this, put on a sun hat! Keep your locks up and out of the way of the sand, try not to get the wig wet in sea water, if you do, it will need a good wash to get the salt water and sand out.
Rainy and windy days: don't be put off by the wind, the chances of your wig blowing off are increased if you do not use simple logic. So, make sure you secure the wig straps, add bobby pins for extra security and if you have a styled wig, try to keep your head as dry as possible. Take your wide tooth comb out to comb your wig through when the wind has ruffled it up a little.
Snow: cold weather doesn't affect the wig as much as the heat can, but be sure to check the wind and snow fall for the day, then secure and protect your wig accordingly before you go out.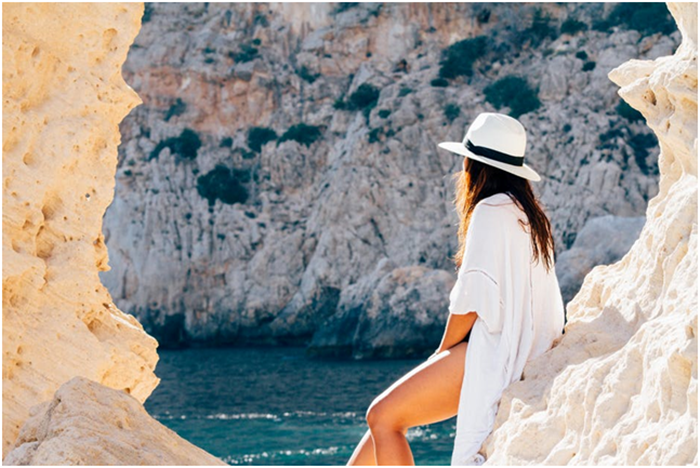 photo credit:google.com
Keeping your wig looking natural while travelling
When you have a wig on and you are moving around a lot, the hair can become frizzy with the extra friction from back packs and sitting in seats etc, then it goes somewhat wild, and, before you know it, the hair looks fake and everyone knows you are in a wig. Nobody wants to be spending the day worrying about this kind of nightmare, so, avoid this, follow my simple tips: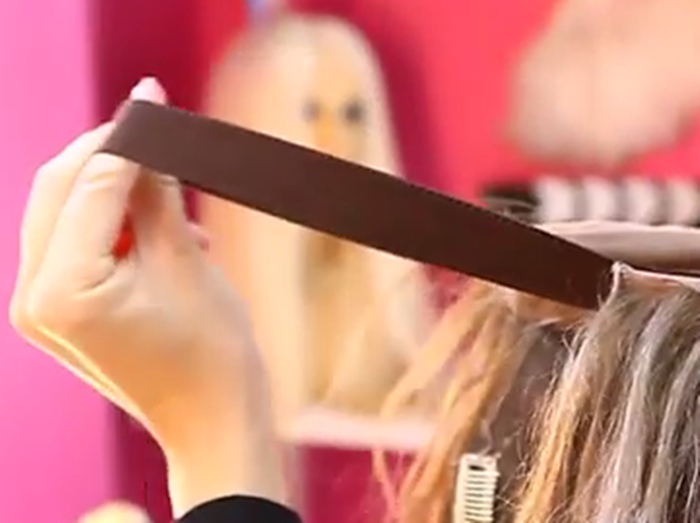 Tie your hair up if you are wearing a back pack. Sometimes you will find that a simple styling of your wig can create the perfect illusion of a natural look.
Use a fabric hairband or a plastic hair band instead of a rubber band which tangles and damages the hair in comparison.
Use Sharpies and make-up to add colour, then, to get creative, add some roots to your hairline that match the colour of your wig, this trick is so easy and looks so real!
Once your wig in on, you can use bobby pins and larger head bands to secure and distract from the wig line, completely looking natural with little effort.
Play around with head scarves and extra hair accessories, remember, distract from the hairline to create your natural appearance.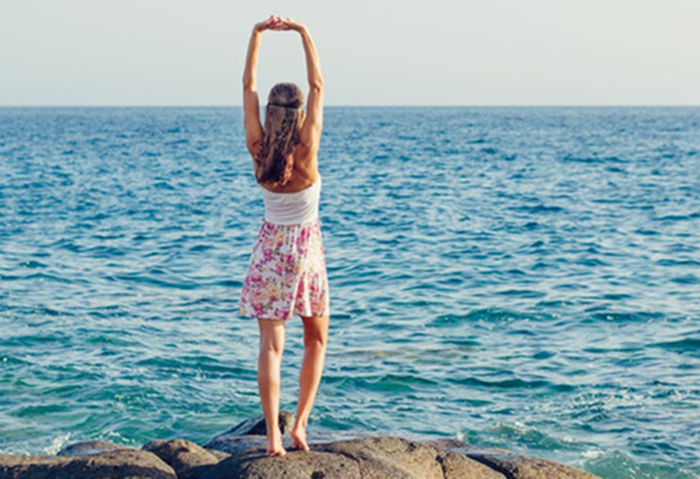 photo credit:google.com
Is travelling with a wig really worth it?
The question is it worth it is on most casual wig wearers lips. Fortunately, the answer is yes! And for those who need to wear a wig to cover hair-loss or other issues, you can rest assured that travelling with your wig is simple and easy with little to no hassle.
Being able to change your style and look your very best is important to you. So why take away a perfect prop in you fashion look just because you went on a trip? Aren't holidays the best time for selfies? Then go on, pack or wear your wig with pride to your next destination and feel a fabulous as you do at home!
Use this guide to help you to keep your wigs in tip top condition, with the tips above, taking multiple wigs is an option so you can prevent limitation to a single style option while you are away.
Be fabulous, look fabulous, and rock your wigs around the globe, no holds barred!