The hottest wigs on the scene can be found on the heads of our favourite celebrities on the red carpet, in the best movies and in music videos online and on our television sets. They adorn the luxurious and voluptuous tresses which we all want and look up on with pure jealousy and wonderment. Here we will take a look at some of our top celebrity divas who are causing a huge shock wave in the wig industry.
Apart for the obvious reasons of wigs being needed in the entertainment sector, such as being able to change your look fast and effortlessly, it also helps to keep your natural hair from being damaged from over styling and colouring techniques used. Celebrities are loving the wigs they wear and we can see why, it makes such a difference to their faces, and character profiles and is simply fun to play dress up for any occasion.
So, take a look at these celebrities who make wigs look hot and us a little green eyed!
Super Star Actress Angelina
Angelina Jolie, our international super star actress wears different wigs throughout her movies, namely the film 'Salt' where she has multiple wig changes. In these pictures you will see her blonde hair wig. It is thick and luxurious, she has pleated the wig to create more of a natural style and it suits her face frame wonderfully with the thick fringe, making her huge eyes pop even more than usual.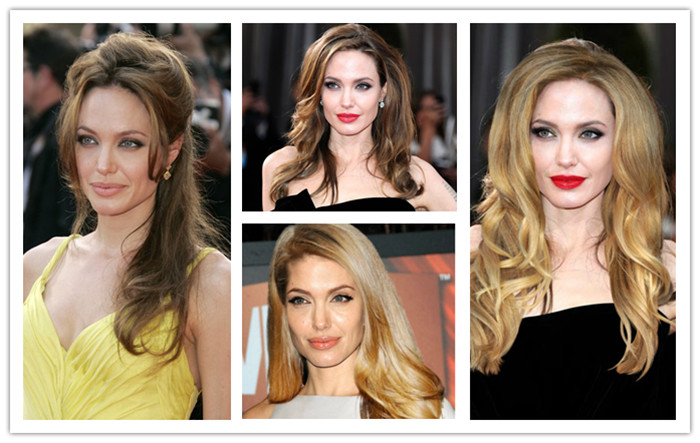 photo credit:google.com
She wears wigs on the red carpet to add volume too and she always rocks her new style with little effort, Angelina, we salute you!
Singing Pop Star Rhi Rhi
Rhianna has an amazing talent with her musical ability and indisputable and instantly recognisable singing voice. She is also known well for her style and constantly looks amazing in every single new look she presents to us. A woman to follow as a style icon such as Rhianna has earned a top spot in this article due to her beautiful and fabulous wigs. Always human hair, she wears the best quality wigs and looks absolutely fabulous!
In this picture, Rhianna adorns this gorgeous caramel, mid length hair with a sexy fringe. The hair is silky and bang straight, this frames her perfectly formed and angelic face. Choosing a mid length wig extenuates and screams youth and fun and this is what Rhianna is all about. It is a known fact that Rhianna suffers from hair-loss and so relies on these gorgeous wigs to enhance her own hair locks. If she is not in a wig she has a full weave, always!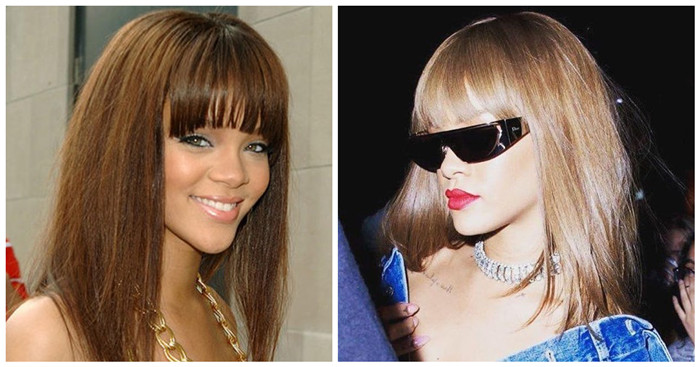 photo credit:google.com
Top Model and Actress Amber Rose
Understandably a style icon, this top model and awesome actress wears more daring and creative wigs during her cat walk and acting performances. Here you see her celebrating he afro American roots and the beauty of afro hair is clearly something that complements her beautiful skin tone and style.
She is rocking this fun and playful human hair wig; her style is bang on trend as she confidently swing the plaits which are perfectly formed and styled. The length compliments her voluptuous curves and frames her body with the length coming in under the breasts.  Amber will rarely be seen in public without one of these bad boys on!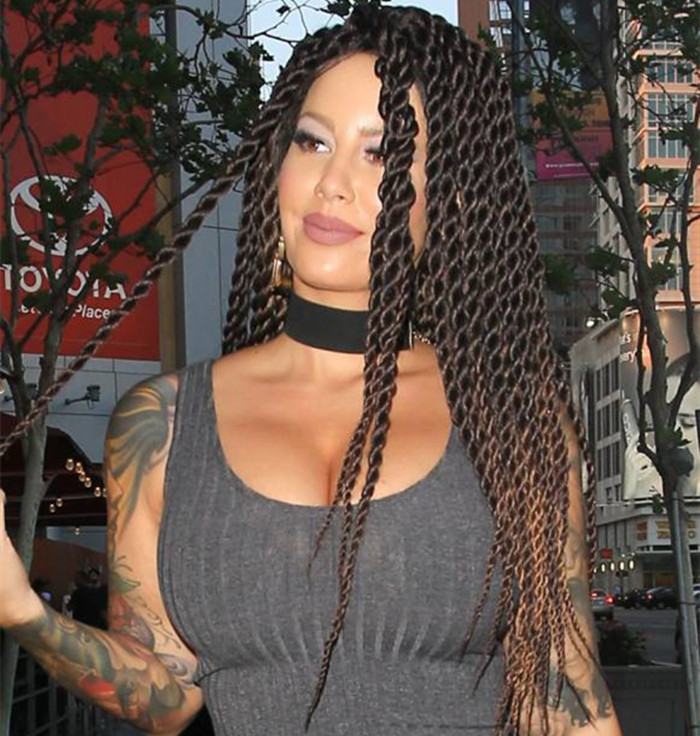 photo credit:google.com
International Singer and Diva Beyonce
The queen of pop Beyonce Knowles wears lace front wigs which are 100% human hair and of the best quality when she is out in public. Being one of the very few celebrities to ever show her natural hair on her Instagram page, she rocks her full and wild wigs with pride while performing, shopping and in public in general. Here she is belting out one of her famous songs on stage and we catch her in the act of creating wig envy right here!
This big, sassy curly wig is celebrating the afro-American roots which she proudly wears and let's admit it, she is doing an amazing job at making us want that wig! Looks classy with the curly tresses flowing outwards from the face and down her back in a longer length.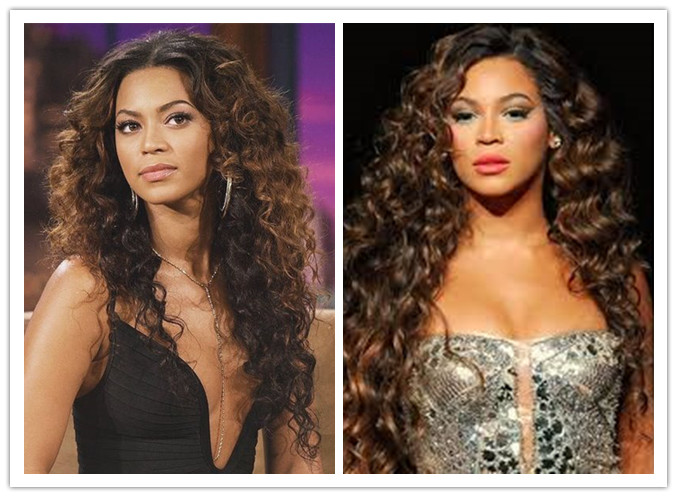 photo credit:google.com
The eccentric and shocking Lady Gaga
The singing diva princess Lady Gaga certainly knows how to cause a scene and leave an impression in all of her performances. Known as the woman with controversial style, this pop star rocks some of the stranger but amazing wigs on the market.
She spends a crazy amount of cash on her style and props but it is normally her hair that sparks her fans up in a social media frenzy. Here she fails to disappoint with a wonderful shabby look straight long wig. The fringe is very short which suits her face shape, but it is the dark roots and bright yellow colours that make her wig stand apart from the more natural choices out there. Personally, I think she's taken style, ran with it and created something spectacular. You go girl!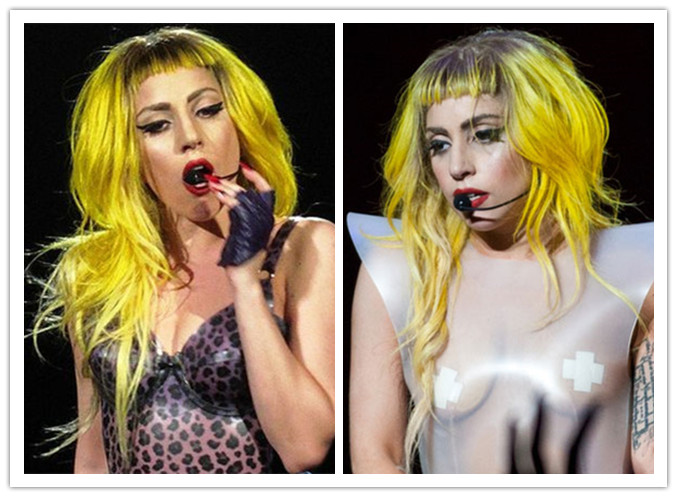 photo credit:google.com
The famous male actor Nicholas Cage
Yes, we even have a dude rocking wigs on stage, he saves his wig wearing for films only but here we have him on the red carpet wearing a full and thick, dark lace front wig.
The lace front wig is trimmed perfectly to give him a natural hairline appearance and is made form 100% human hair. So even guys can beat the hair-loss issue nowadays with confidence and he is looking sexier than ever here!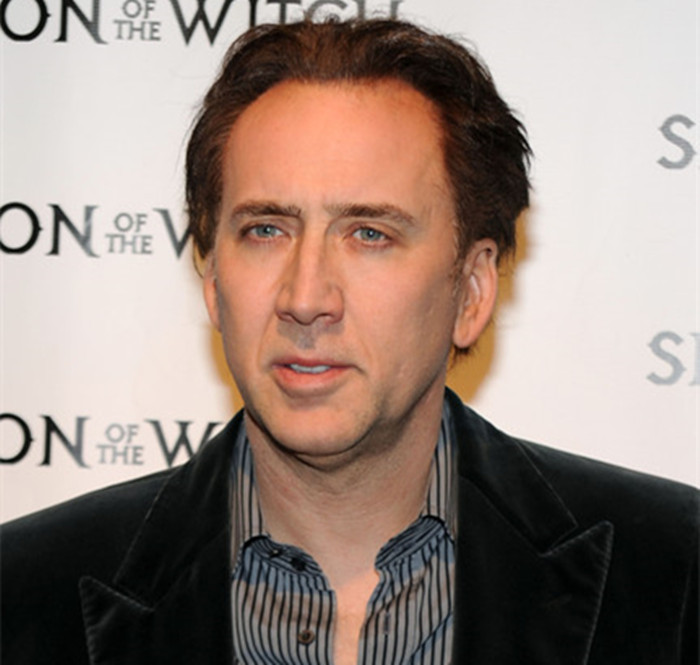 photo credit:google.com
The stunning singer Gwen Stefani
She is a proper pop princess with her unmistakable, pitch perfect singing voice and crazy stand out style. Normally adorning the platinum blonde straight cut bob and longer length wigs, here she changes up a bit with a 360 lace wig in a baby pink short cut wig and sharp fringe. And she looks great!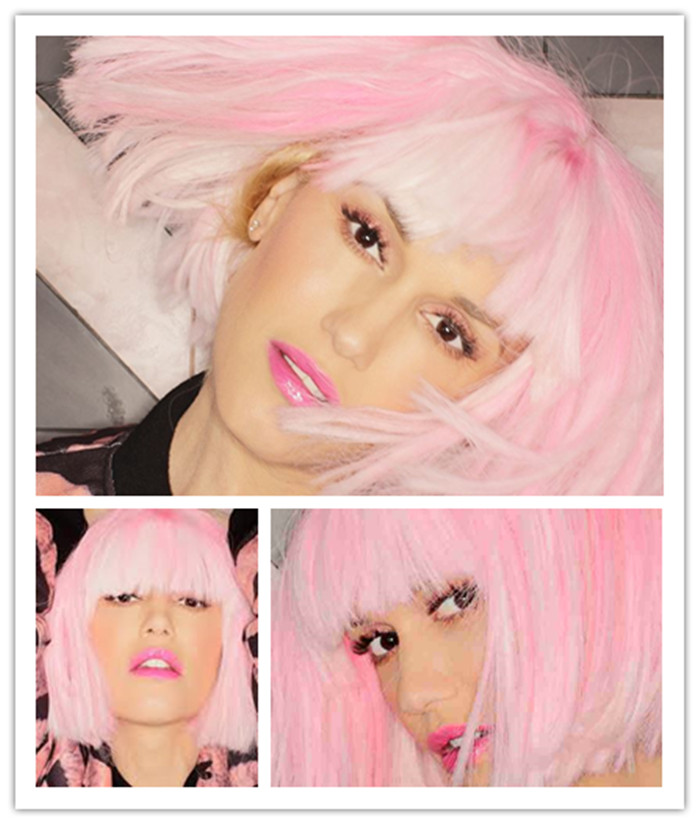 photo credit:google.com
Gorgeous actress Emelia Clarke
Most famous for her stunning role in Game of Thrones, Emilia's long blonde hair in her role as Daenerys Targaryen, a warrior princess leading her army to take the throne with her dragons in tow. Her long flowing thick blonde wig does perfect justice to her role in the program.
Naturally, Emelia is a dark brunette and the change in colour really suits her as a blonde and transforms her face, making her blue eyes really pop!
photo credit:google.com
Emma Stone
Emma stone is a beautiful actress who's "girl next door" but stunning smile has captured the hearts of many a modern man. In her role as Skeeter in the film The Help, she wears an auburn straight mid length,human hair wig that really brings out the jade in her lovely big eyes. The hair is sleek and bang straight, an effortless wig to wear and maintain.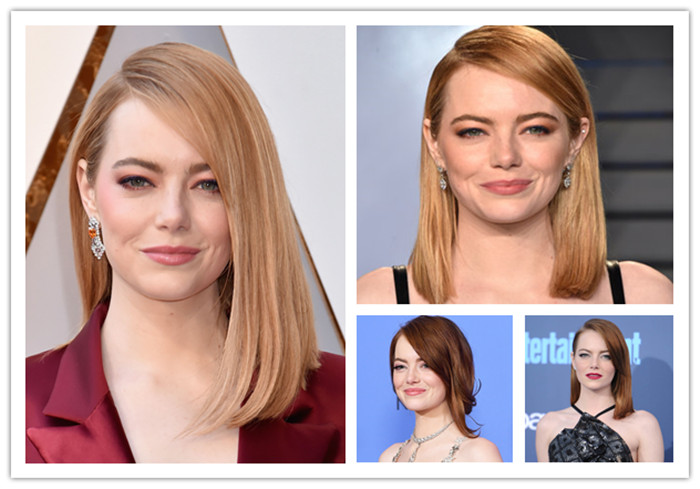 photo credit:google.com
The classy actress Anne Hathaway
When this lady plays a role, she goes all out for it. In her role as Fantine in Les Misrables, she completely shaved her head. She looked angelic and played the role perfectly, and goes on to make beauty look like simplicity in her role as Lureen Newsome in the film Brokeback Mountain.
Her pale skin and big brown eyes are accentuated in the contrast of her long, loose wave, lace front, white blonde wig. It has no fringe so the face is fully revealed and the some up, some down style she has created here looks ever so classy with a touch of glam.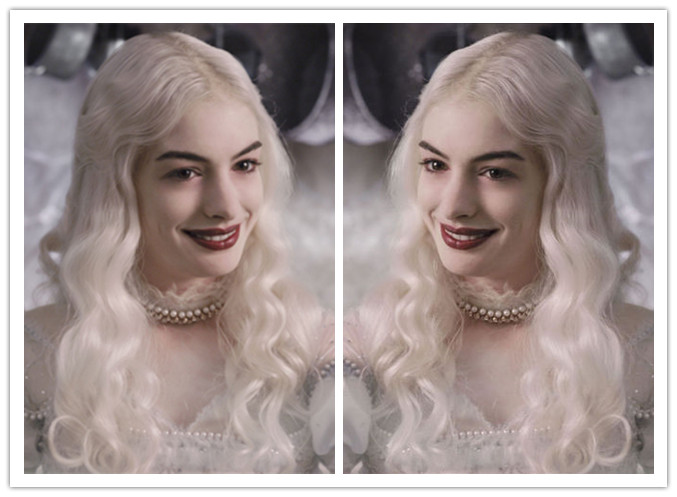 photo credit:google.com
The cute American actress Rachel McAdams
Rachel McAdams is among those of the best in Hollywood, her perfect white teeth, skin complexion and naturally plump lips make her memorable and her acting skills are off the charts in Mean Girls, when she played her role. The multiple tones, blonde, straight wig she wore suited her perfect appearance and was undetectable as a wig when she was on screen. The natural parting looked awesome and added to the style.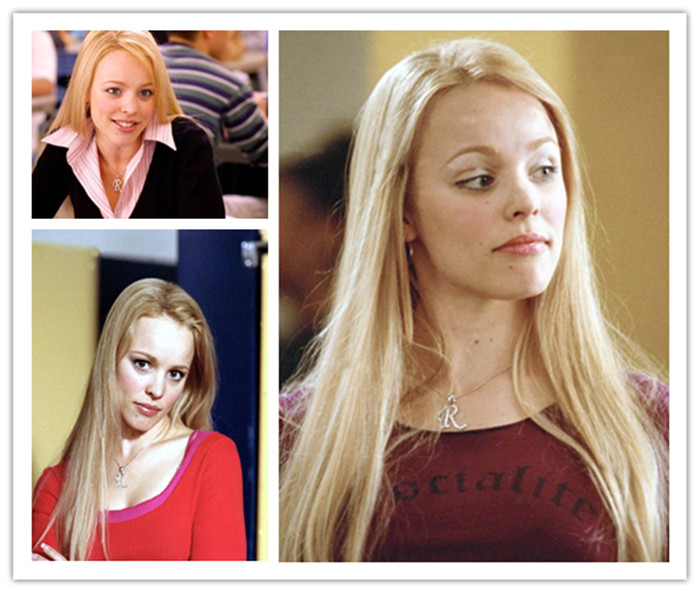 photo credit:google.com
Pretty actress Claire Danes
Who can forget Claire Danes role in Romeo and Juliet the movie back in 1996 coming out and the world falling in love with it? I personally can't count how many times I watched this film in total mesmerism and awe. Besides the creative way the movie depicts the famous play written by William Shakespeare, but the styling, of the actress Claire who played Juliet was bang on amazing.
She wore 100% human hair, long, beautiful, full and straight brunette wig. Fitting to the modernised version of this play, yet also fitting with the original era in which the play was written, the wig complemented her role massively.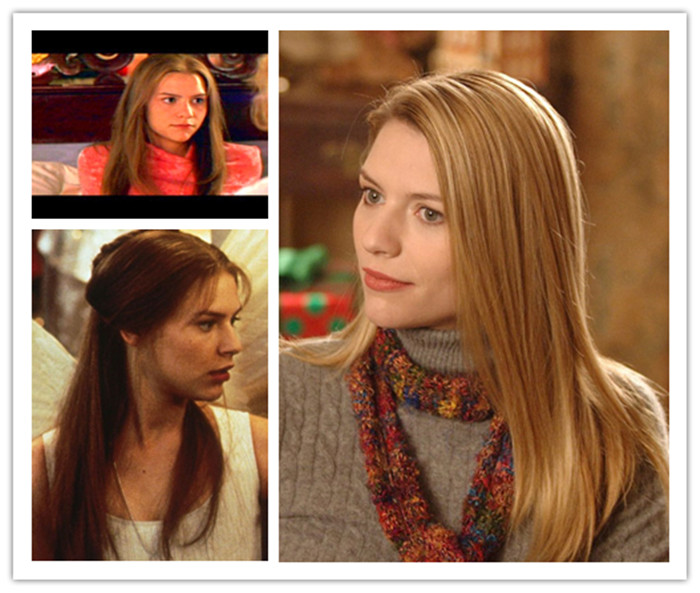 photo credit:google.com
Robert Pattinson
The celebrity heart throb that swooned many a young lady in his role in Twilight: Breaking Dawn, but did you know he was wearing a wig for this? Yes! He had shaved his head for another role at the time so had to wear his sexy shabby brown wig to complete the look they needed.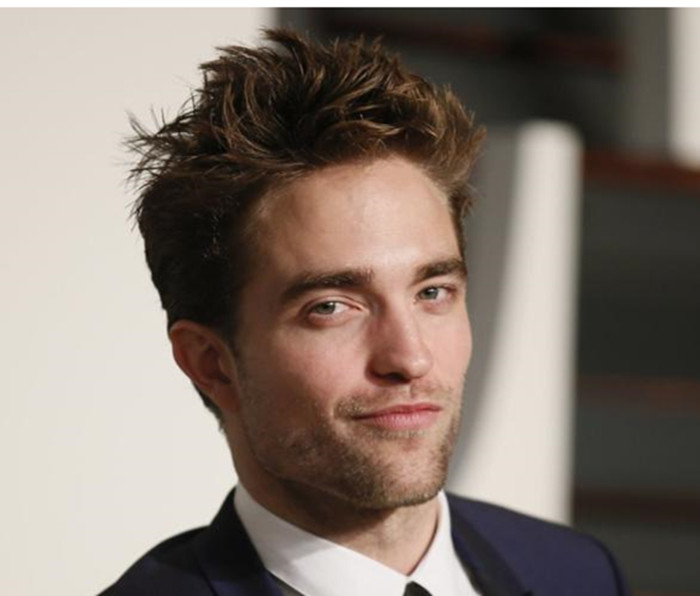 photo credit:google.com