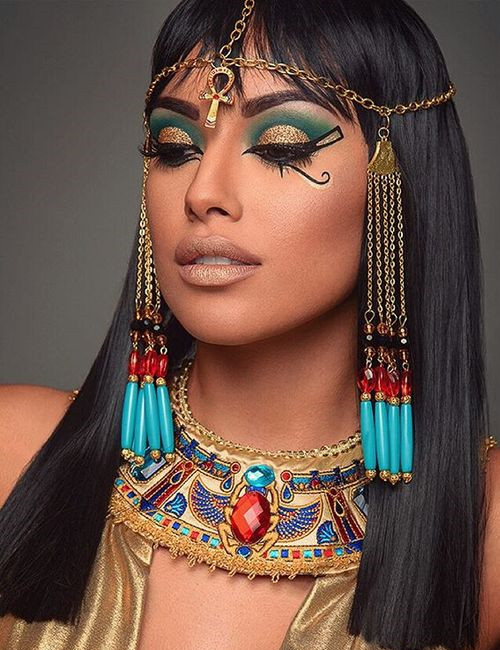 photo credit:google.com
Hair has played an important role in people's confidence and self-image even during the ancient times. As long ago as the Greek and Roman empires, detailed wigs were symbols of wealth and stature in society. Cleopatra, Queen of the Nile, was famous for her thick, black hair. The Bible's Samson had long hair that symbolized divine strength. Political figures and judges also wore wigs as a sign of wisdom, neutrality, and fairness. Our ancestors thought taking care of our hair is essential and we still do today.
It's important to make a great impression. This is why we spend, over our lifetime, thousands of hours perfecting how our hair should look. We constantly search for the most suitable haircut, color, and texture. Our moods are influenced by good and bad hair days. Our hair matters more than we think because we use it to express the identity and aura we desire others to perceive.
Author and philosopher Alain de Botton says, "We are using our hair to speak. We're trying, through the syntax of colored protein filaments, to express key aspects of our soul – and to communicate some of the deepest truths about who we are."
So what does your current hairstyle say about your personality? Let's have a look.
Side parting: You are compassionate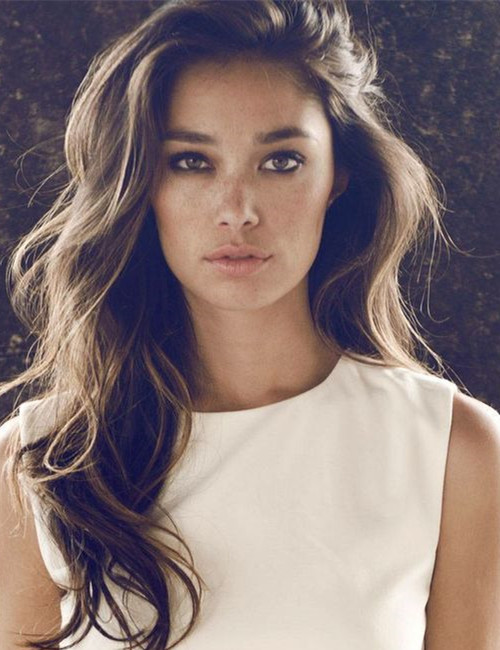 photo credit:google.com
You are a caring listener. You have a big heart who knows how to celebrate with others, and you also know how to grieve with someone in pain. You are generous with praises and comforting words. You give honest feedback with no ulterior motives. You are reliable and knows how to be there for people in times of vulnerability.
In his blog, de Botton thinks that there's something about putting our hair on side parting that tells people that we're emphatic and patient.
"We're using (side-parted) hair to tell others that we're careful, modest, patient, sensible and very willing to be realistic. We can be relied upon."
Want to try this look? Check out Addcolo's soft and smooth human hair wigs on side parts.
Loose Beach Waves: You embody confidence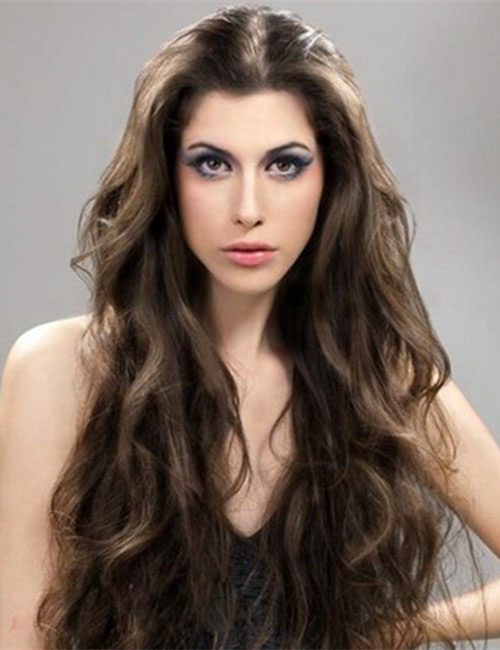 photo credit:google.com
If you're on the beach waves that's summer-ready all year round, you are absolutely confident and a freedom lover with high energy. In fact, Jennee Lee's 2017 study at Southern Adventist University measured confidence in relation to hair type among female college students. Those with wavy hair were found to be most confident.
You are comfortable around people. You love the company of your family, great friends, and even absolute strangers. But you're the type who loves and actually craves some alone time as well. You love your independence and speak with certainty. People admire you for it.
Check out Addcolo's gorgeous wavy wigs for the confidence boost!
Mid-length hair: You are practical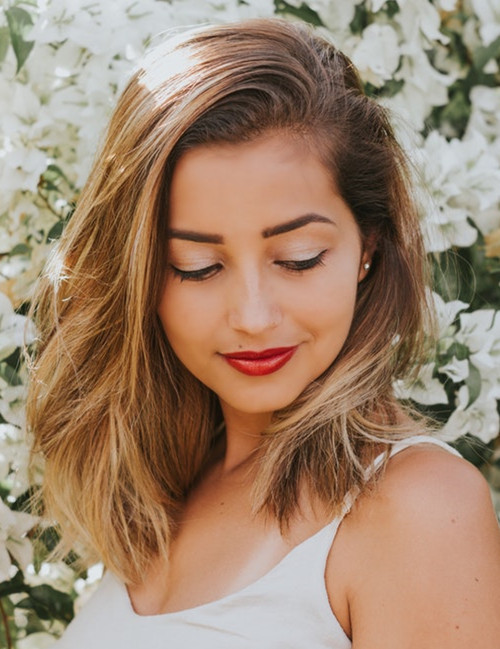 photo credit: Unsplash.com
The no-fuss long bob hairstyle is perfect for you because it's a practical compromise– you get the convenience of a short hairstyle while also getting the length that's still long enough to style. You have the best of both worlds because you like to tackle things from the logical point of view.
You value common sense and are committed to your goals. You don't like wasting time, so you always think of the fastest and most efficient way to accomplish a task. You believe in working smart instead of working hard. Friends count on you to state the pros and cons of any risky thing they feel like doing. People are in awe because of the graceful way you handle even the worst of situations.
Blonde Hair: You are approachable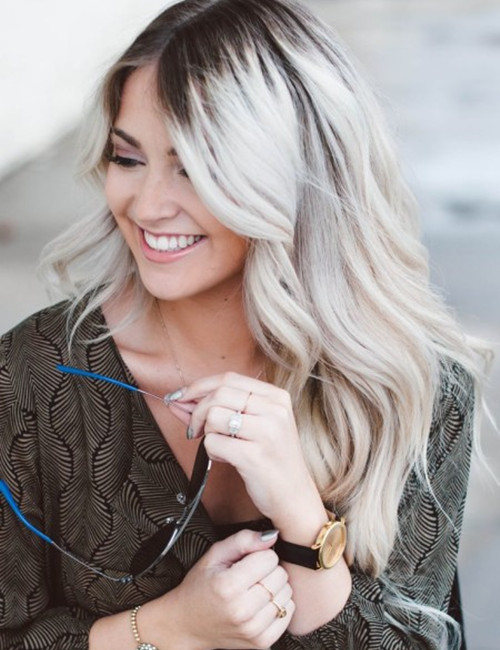 photo credit:google.com
You are friendly and great at conversations. Your ready smile makes it easy for people to approach you. You are down to earth and knows how to carry yourself amidst a crowd, and you sure have your way of standing out.
Hollywood icon Marilyn Monroe for which the term "blonde bombshell" was coined, played a huge role in the association with blonde as being the most attractive hair color. Blondes are known to be likable and sexy. A study by Viren Swami and Seishin Berrett published in the Scandinavian Journal of Psychology found that British men found women with blonde hair needy yet more approachable than women with other hair colors.
The study employed a woman test subject to hang out in nightclubs for a few weeks. Throughout the experiment, she changed her hair color three times – blonde, brunette, red. The researchers "observed and counted how many men approached her during a one-hour period." Results showed she was approached most frequently when her hair was blonde. Compared to the 42 men who approached her while being a brunette, 60 men expressed interest in her while blonde.
Check out Addcolo's blonde human hair wigs.
High Ponytail: You are full of energy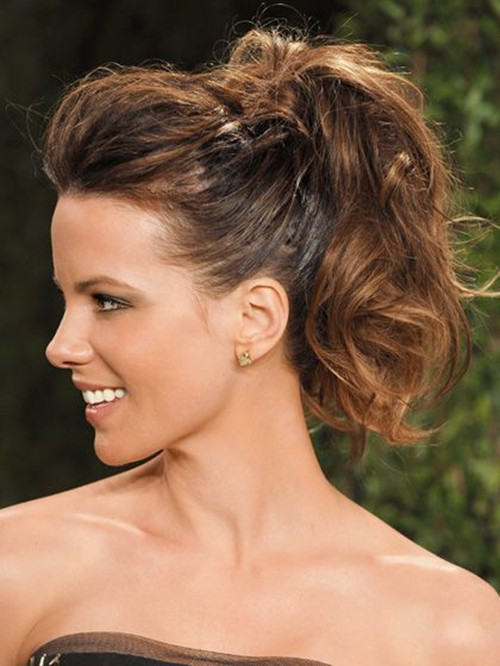 photo credit:google.com
The high ponytail suggests that you're energetic and sporty. You bring life into a room. You're a problem solver, and you love to encourage people to be more active and healthy. This polished look makes you look younger and emits a goal-oriented aura.
You like to cut to the chase by saying what you need and how you want it accomplished. You are straightforward and a dynamic person to work with. You are constantly finding ways to manage your time smartly, keeping your focus on the things or people that truly matter to you.
Black hair: You are feminine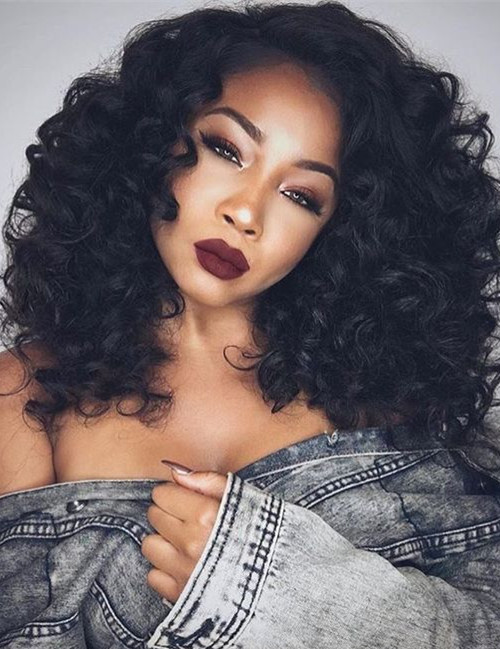 photo credit:google.com
You're someone who thinks twice before speaking. When you speak, you have well-formed thoughts and convictions. You act with class and finesse among acquaintances and strangers. You are totally sweet to your family and closest girlfriends. People find you as someone they can trust.
Black hair evokes the feminine vibe. Jodi Manning from Western Connecticut State University conducted a study which aimed to measure hair and personality perception among 200 students.  Black-haired women were perceived to be more feminine, attractive, intelligent, happy, confident, and trustworthy than blondes and brunettes.
Try out Addcolo's natural black human hair wigs for the feminine vibe.
Short Bob: You are low maintenance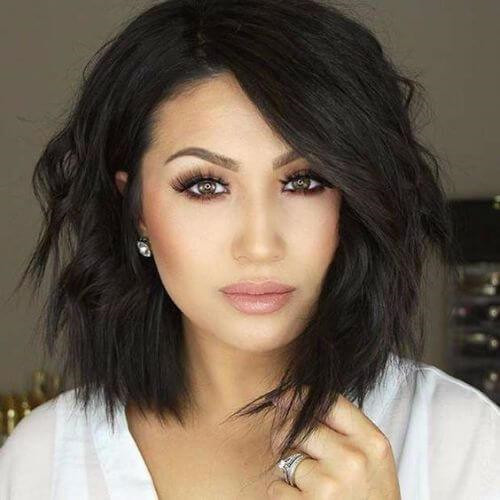 photo credit:google.com
You're a risk-taker and a go-getter. Short coiffures are usually seen as more professional-looking than longer locks in an office setting. Having a short hair saves you time from long hours of drying and styling. This style is basically wash-and-wear. And that's how you like things done– quick and organized.
Manning's study also found that most of the students' surveyed found women with short hair to be more low maintenance, intelligent, and happier than their long hair counterparts.
To quote the study, "Brunettes with long hair were considered to be higher maintenance than the brunettes with short hair, while the brunette with short hair was perceived as more intelligent than the brunette with long hair. More participants considered the redhead with short hair to be happier than the redhead with long hair. The blonde with long hair was perceived to be more attractive and higher maintenance than the blonde with short hair."
Get the wash-and-wear look from Addcolo's bob cut human hair wig collection.
Brunette hair: You are intelligent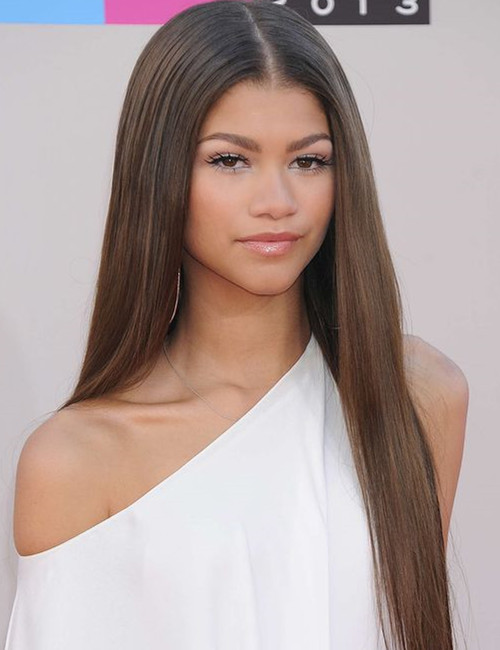 photo credit:pinterest.com
Friends and family consult you for advice. In the workplace, your boss sees you as someone who makes sound decisions. You are eloquent, street-smart, and you like doing things on your own. You like helping others and making a difference in your immediate community.
According to a research done by Peter Ayton from the City University of London, 81 percent of the 1500 males they surveyed described the brunette as "intelligent," while 67 percent commented that she appeared "self-sufficient," when asked to give impressions of her personality.
Red hair: You blaze with passion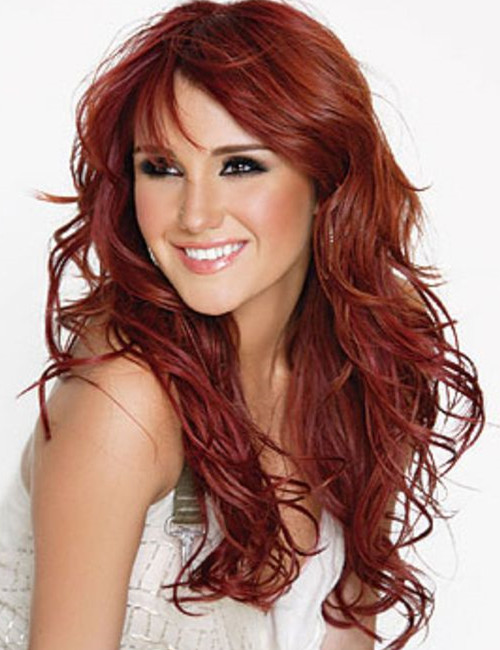 photo credit:google.com
You blaze with passion and excitement. You wake up early with a goal in mind. You pursue your tasks with intense devotion and dedication. You are someone who puts her heart into her work. You talk about your projects with zeal and fervor. People admire that you have a work you love. You have a "fire personality," whose traits include leadership, love, passion, insight, dynamism, intuition, and expressiveness.
The same Ayton study says that 64 percent of the 1500 men they surveyed perceive red-haired women to be temperamental and fiery.
Give Addcolo's red hair extensions a try for the fierce look.
Yaki hair: You yearn for adventure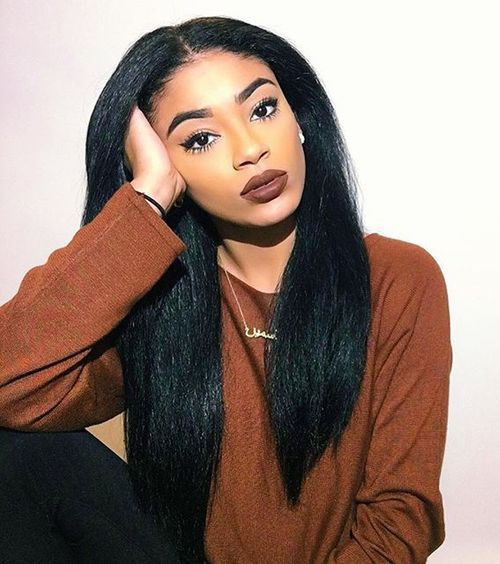 photo credit:pinterest.com
If you always tend to straighten your curly hair, chances are you're a person who loves going on adventures. You like discovering new things. You're probably someone who tries out a new cafe on its opening day because you have adventurous taste buds. You regard every situation, good or bad, as a learning experience. Chances are, you won't stay on Yaki hair for long too.
Vanessa King from Minnesota State University conducted a 2013 study which sought to find college black women's motivation for getting their hair straightened. They found that the women did it out of love for playful experimentation.
To quote the study, "They wanted to relax their hair because the female figures and peers in their lives were getting relaxers and trying different hairstyles. African college women felt that, as they were getting older, their choice was based on finding another way to do their hair, especially on their own."
Addcolo's wide selection of yaki human hair wigs can save your healthy hair from being damaged by harsh straightening chemicals.
Bouncy Curls: You celebrate uniqueness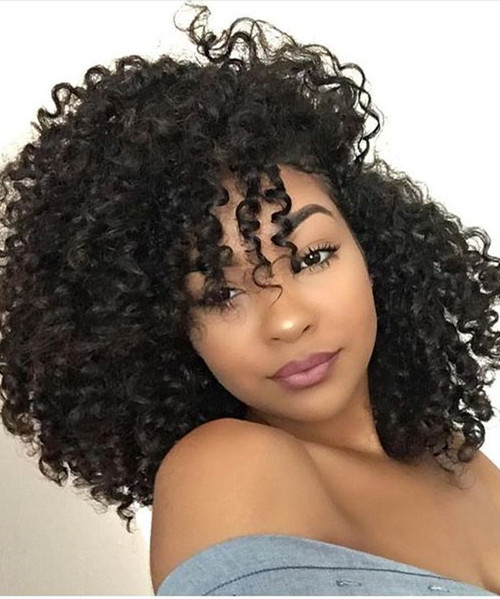 photo credit:pinterest.com
You are courageous and outspoken. You're someone who likes to challenge perceptions and norms. You do not conform easily, you are not easily swayed by peer pressure. You have rock-solid values and principles and you stand by what you believe in. You celebrate your uniqueness and value your roots.
In King's study, college black women surveyed who have naturally curly hair said that they maintained their natural curls because they were proud of their roots. To quote the study, "All participants with natural hair said that natural hair contributes to defining who they are because it reflects their personality and also shows that they are proud of who they are naturally." Another participant in the study also stated, "I see it as a way to take back my dignity as a black woman, to show that I am not an object that will change to please men or anyone else for that matter."
Curly hair has its way of making you look fun and outgoing too. The unkempt, bouncy curls give the playful vibe. Check out Addcolo's stunning curly wig collection to get this look.
Unconventional hairstyle: You are full of surprises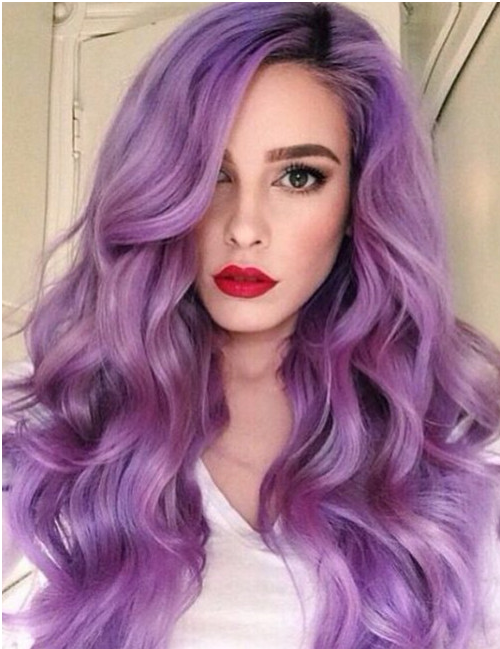 photo credit:google.com
If your hairstyle is a unique cut and color, you are probably an artist who loves going out of the box. Getting a unique haircut says that you're fun to be with. Your hairstyle shows off your creative personality and carefree spirit. You are observant and your emotional life is not a straight line. Instead, you most likely experience a rollercoaster of emotions with unpredictable dips, drops, hills, loops, and twists. You're the type who finds beauty in the ordinary and one who constantly seek inspiration. Your hair is only one of the many unique ways you express yourself.
So there you have it. Now you know that hair can represent your personality and mood for the day in many ways. If there's a specific aura that you would like to project on a specific business meeting or a romantic date, Addcolo's wide range of wig selection can help you achieve those looks in just a click. Addcolo's wigs are 100% made of human hair. They are bouncy, shiny, and carefully crafted to withstand repeated washing and styling. The wigs also come with pre-plucked hairlines which further enhances the natural look of the wig with plenty of baby hairs.
The University of Maryland Medical Center stresses that aside from reflecting people's character, hair can also depict the state of our physical health. Watch out for significant hair loss, broken hairs, split ends and hair that is abnormally dry, brittle, and coarse for they may be symptoms of actual hair disorders. Eating a well-balanced diet and avoiding potentially damaging hair treatments can help keep your hair healthy, full of life, and personality.