Valentine's Day is on its way. While we know that every day is a day for love; Valentine's Day gives us a chance to glam up and dress up. Dressing up is not just about the right outfit and shoes. The right hairstyle can make you feel like a goddess for this special day of love! Romance is in the air and, no matter where you are going for Valentine's Day, you will feel beautiful with one of these gorgeous hairstyles.
Did we mention this can all accomplished with wigs? Yes, wigs! They are more fashionable than ever. Wigs are not just for people with damaged or thinning hair. They can be your fashion friend. Not too long ago, Vogue online had a great article on Salma Hayek's new blonde 'haircut' which was a fashion wig over her trademark long, dark hair. The article stated, 'no commitment, no problem' which just about says it all!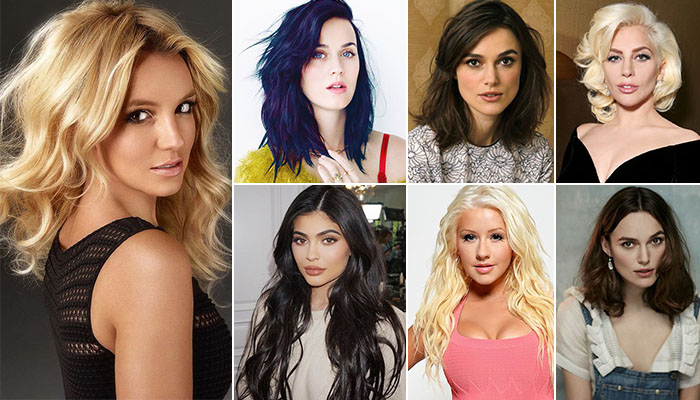 photo credit:google.com
Wigs are convenient and fashion-forward. How do you think so many celebrities achieve such gorgeousness on a consistent basis? Kylie Jenner, Keira Knightley, Lady Gaga, Christina Aguilera, Katy Perry and Britney Spears use wigs on a regular basis to get just the right fashion look across. You don't need to be a celebrity to get celebrity hair. With a wig, you can style your hair, on a wig head, ahead of time and just pop it on when you are ready to go. No worries about messing up your hair right before you go out for your special Valentine's Day date.
Let's Talk Color
You can always go the safe route picking a wig close to your own hair color. There is nothing wrong with that, and it still gives you the flexibility that a wig brings to the table. It can be fun to try a new color to mix things up a bit. It's always best to pick a color that goes well with your skin tone. What works for one person can look 'off' with another. The internet is filled with guides for matching skin tone and hair color.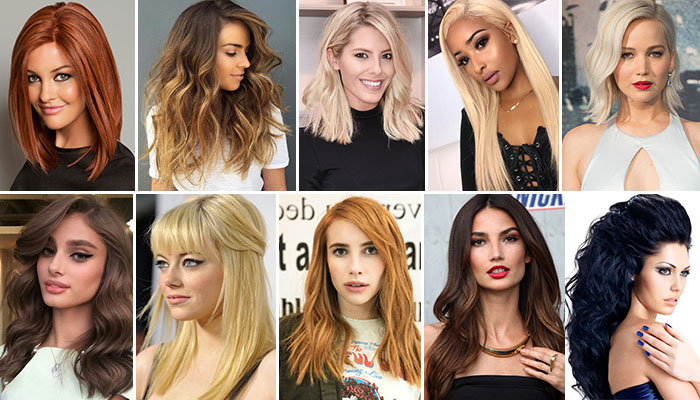 photo credit:google.com
The Curly Braided Top Knot
In a recent Allure article 'Valentine's Day Beauty Trends That Are Trending on Pinterest' there was a romantic curly braided top knot 'how to' photograph from hairromance.com that showed step by step how to create this perfect Valentine's Day look. Wigs are great for braiding as you can work them from every angle, as opposed to only the angles you can reach with your own hair. Just pop your wig on your wig head and work away. No more using a mirror to see what the back of your hair looks like! You can see every angle with your own eyes with a wig before you pop it on your head.
photo credit:google.com
The Low Bun
The low bun is a perfect style for an elegant look. Whether you center it in the back or twist it and offset it to the side, it is perfect for your special night out. You can decorate low buns with vintage hair pieces, fresh flowers, pearls or pretty pieces of fabric if you want to dress them up a bit. For a retro look, create a low bun with some volume at the top of your head and secure it with a thin ribbon. For you Boho chic girls, a floral wreath with your low bun can be très romantic.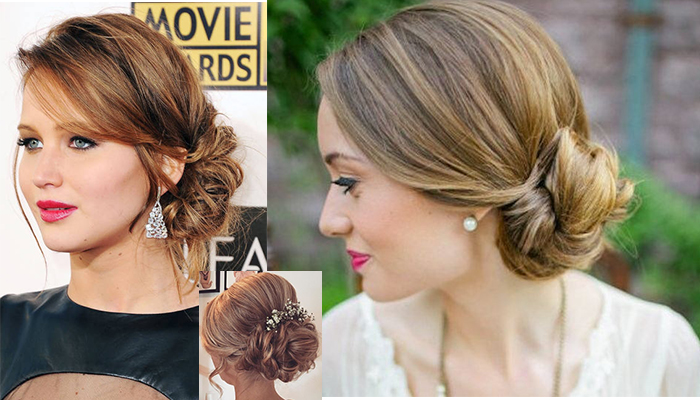 photo credit:google.com
The Heart Bun
Who doesn't want a heart in their hair for Valentine's Day? The heart can be twisted into a variety of hairstyles. A light heart in the back of long flowing hair is lovely. Alternatively, a larger heart bun with half-pulled-up hair or with tightly pulled back hair makes a big statement too.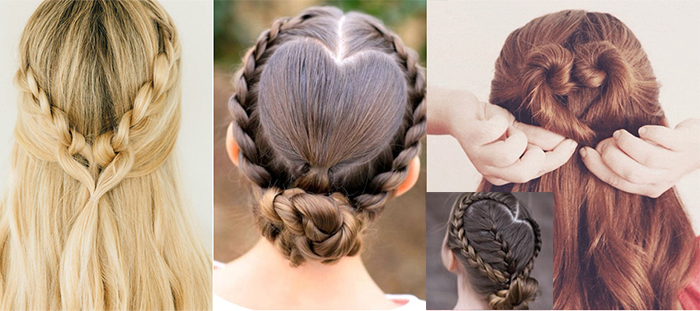 photo credit:google.com
Wavy Bob
If you usually have longer hair and want to mix things up, a wavy bob wig can be an exciting change and mix things up a bit with your partner. The waves keep it romantic and the change in length keeps it exciting!
French Curl
The French curl long wig gives you a luxurious head of hair. It is perfect for a romantic Valentine's Day outing. Rapunzel, eat your heart out!
Advice for Choosing a Wig for Valentine's Day
Size Matters
When your wig is too big, you can feel unsure about yourself, always worrying it may fall off. If your wig cap is not big enough; it can make you feel too warm and uncomfortable. Most wigs come in a few sizes but not all of them.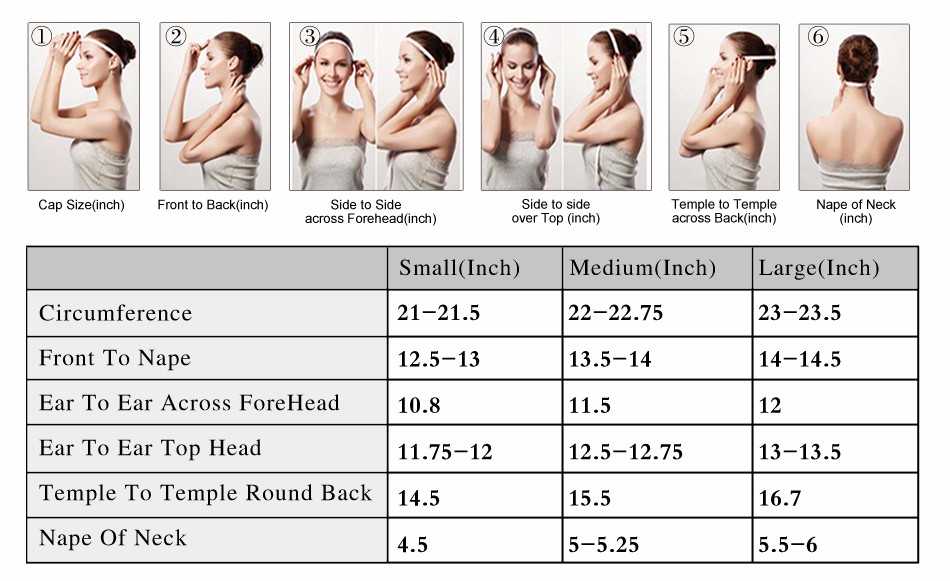 Make sure to measure your head carefully (or have a friend help). Manufacturers will, generally list size charts you can compare your measurements to. Adjustable straps are available in most wig caps. If you have to choose between slightly too large and slightly too small, then go with larger (if there are adjustable straps.) You want it to fit you as well as possible.
Let's Pick a Wig Type
While synthetic hair wigs cost less than human hair wigs; the latter is better for a big event. Synthetic wigs are less durable; even though they are simpler to take care of.  If you properly take care of even a simple human hair wig, it will generally last a year or longer.
While costing more, a high-value human hair wig will have a lot longer life. It also is more versatile when styling since you can use the same tools you use on your own hair on this wig. You can't put a price on versatility.
A great cap for a human hair wig is the full lace as it is breathable which keeps your head cooler. The full lace cap helps the hair hang in a more natural way and most come with little combs built-in to keep the wig secure on your head. You also have the option to trim the hairline to flatter your face. We can't say enough how flexible the full lace cap is and flexibility gives you a more natural look and a feeling of comfort. When you are comfortable, then you are confident.
What Will You Wear With it?
Don't pick an outfit and makeup at the last minute. It is vital to plan ahead for your Valentine's Day ensemble. Having a few wigs to play with is great if it is affordable. Trying on your wig ahead of time and getting used to the feel of it can help you feel more confident. Last-minute issues are no fun and practice can help you avoid them.
Try It All On
Try on your Valentine's Day outfit with your wig to give you an idea of what you would like to do style-wise. Try a few styles out with your wig, while wearing your outfit, to see which would look best. Pop on the jewelry you think you will wear and have some fun with it. Check out how your makeup will look with your whole ensemble.
Keep in mind; you will need to secure your own hair under the wig. This is not much of an issue for those of you with shorter hair. If you have longer hair, you will need to sort the best way to get all of your real hair under the wig cap. One way to do this is to put your hair in a ponytail and pull the hair up, so the ends of your hair are closer to the front of your face. You can also put your hair in braids and wrap the braids around your head. The technique that will be most effective will vary depending on the style of your wig and how close your wig cap fits. A hairnet can keep your hair in one place while you are wearing your wig too.
Prepare Ahead of Time
It is always best if you do most of the styling for your wig before your big Valentine's Day date. You may need to tweak it a bit until you are happy with it. Wear your new wig a small number of times to get used to the feel of it on your head. It's similar to breaking in a new pair of high heeled shoes. Preparation makes perfect! Before you know it, you will be so comfortable with wigs and you will wonder how you lived without them when it came to fashion.
On the big night, put on your clothes, accessories, and shoes. Finally, put on the piece de resistance, your amazing wig. You want it to be the last thing you put on. Then you can enjoy your night.
Final Thoughts
Wigs open up a whole new world for you when it comes to fashion. The sky is the limit with the many different styles you can achieve with the help of wigs. Experiment with different styles and colors and keep your real hair free from damage. You can be a sassy brunette with long French curls in the morning and a feisty blonde with a hot bob that night. Which will you be for Valentine's Day?