There's power in great hair transformation. That's why we're excited to share with you the best wig tips from EXPERTS who have mastered the art of styling stealthy hairpieces. You'll never be a wig offender with these handy tips that make wigs totally undetectable.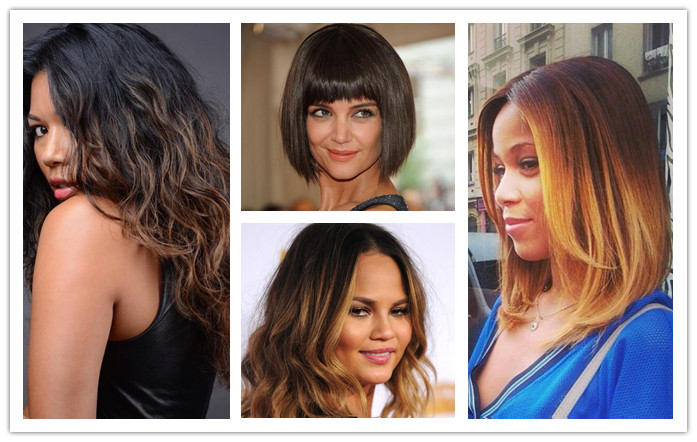 photo credit:google.com
Make bangs your best friend
In a rush and don't have all the time in the world to hide the fake hairline? Top hairstylist Jimmy Paul recommends getting wigs with fringes. He tells Vogue, "You should look at the side, the back, and the front—you will know in a second if a wig is wrong." Pay extra attention to the hairline, which should seamlessly blend with your own. "Bangs make for easy camouflage," says Paul. "They're the Holy Grail, they make the hairline invisible."
Fringes have a face-framing power, so it's important to get one that fits your face shape. New York hairstylist John Barrett recommends that those with heart-shaped faces get soft, choppy bangs or graphic bangs (straight and blunt).  "A lot of people have an exaggerated view of what their faces look like, and the thing I like to do is almost push it forward and get a much harder (graphic) bang so it looks really intentional. If you're gonna do it, go for it, and make it strong," he tells Instyle.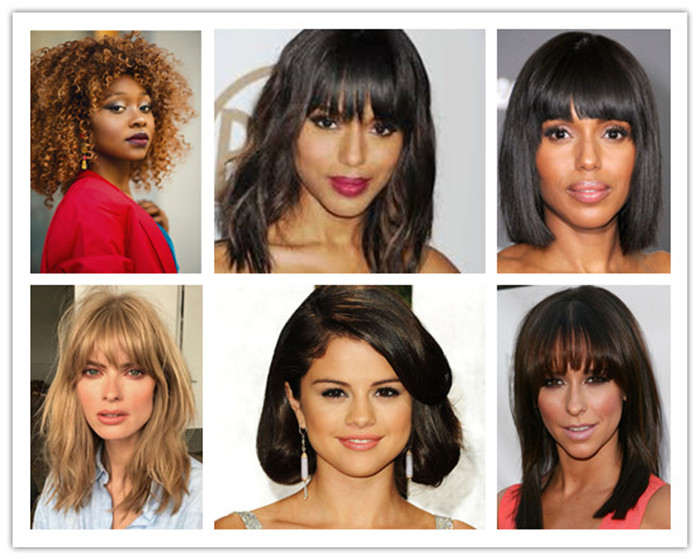 photo credit:google.com
Barrett adds that for oval and long faces, a below-the-brow fringe is the most sensual. Choppy, above-the-brow bangs will give round faces added structure. Those with high foreheads can get away with longer bangs, just follow the golden rule of getting a fringe that starts in the middle and gets longer toward the sides.
Check out Addcolo's gorgeous wigs with fringes. 
It's all about the roots
Having lighter or darker roots give dimension to a hairpiece. It creates the illusion that the wig's hair is growing right out from your own scalp. Solid colors in wigs have a tendency to look less natural.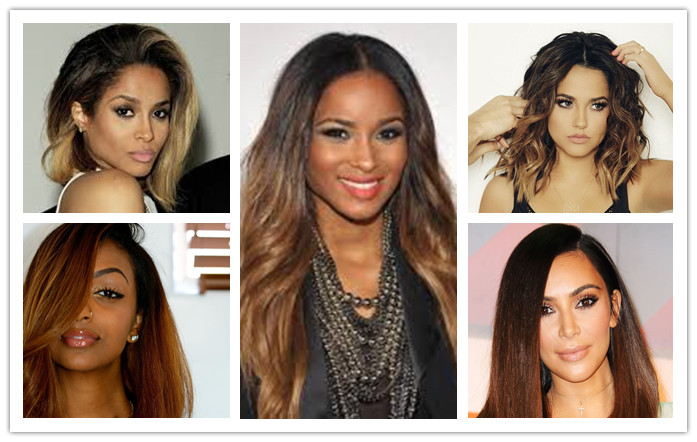 photo credit:google.com
Wigs with silk tops also mimic the natural color of our skin, creating the flawless impression of a real scalp. Addcolo's silk base human hair wigs look truly natural, the roots of the hairs were hand sewn and injected under the silk base, giving the illusion that the roots of the hair are coming from the scalp as well.
Build a solid foundation
Make sure that the foundation of the wig isn't too bulky because that's the telling sign that your hair is a mere wannabe. You want the hairpiece to land on your hair seamlessly like it's sprouting out of your scalp. "Cornrows are best [under wigs], they lay your hair flat underneath," YouTube hair blogger Peakmill tells Elle. "If you can't get cornrows, try to smooth your hair down into a low ponytail." The goal is to flatten your real hair so your wig sits perfectly on top of your head.
"Personally, I prefer lace (closures) because they're more flexible and it's easy to work with when blending your own scalp," Peakmill adds.
Spend money wisely by investing in stunning wigs that fit your head perfectly. If your piece is too big, it will move unnecessarily. If it's too small, expect one too many headaches. Not sure what your size is? Check out Addcolo's size guide.
Just pluck it
Tiffany Dryden, the hair stylist who went viral in 2017 for her immaculate blending of a lace front wig, has one advice: just pluck it. "Pluck the lace-front to mimic a natural hairline," she tells Allure. "A natural hairline has more of a gradient effect." The hair on a lace-front sometimes comes very thick so you'll need to pluck the lace to customize it for the most believable look.
Dryden also recommends not to go overboard by adding too much baby hair to the hairline. Baby hairs are the little hairs around the hairline that we would style by slicking them down with gel using either our fingers, a small brush, or even a toothbrush. Just the right amount of baby hairs on a hairline can look divine, but having too much will make the hair look like a sham.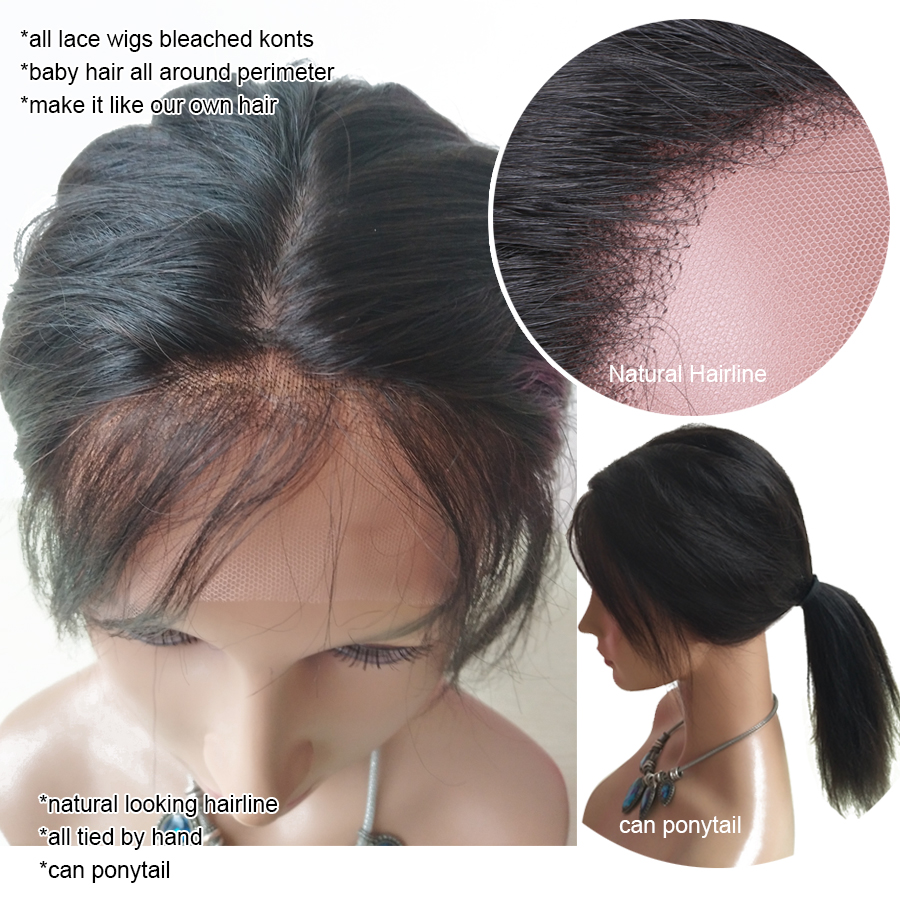 Learn the magic blend
Nothing can beat your own natural hairline, so why even fake it? Leave the front section of your hair out and wear the wig a little farther back on your head to expose your natural hair. Make sure to style your own hair to match the wig hairline texture or curl pattern for absolute invisibility.
Placement is paramount
If the wig is sitting just a few inches above the eyebrows, it will look hideous. Izzy Bailey, a UK-based alopecia blogger stresses that wig position is paramount when it comes to rocking wigs that don't look like wigs. "Position your wig where your natural hairline would be, you can do this by raising your eyebrows and seeing where the wrinkles stop," Bailey writes in her blog. "Alternatively, a face is generally in three proportions: chin to bottom of your nose, bottom of your nose to eyebrows and eyebrows to top of your forehead, so you can measure where your hairline suits with regards to facial proportions. I always find my wig doesn't look quite right if it is a fraction too forward or too far back, it also makes a difference to my face shape regardless," she adds.
You can also use the 90-degree angle trick to determine your hairline. Simply lay one palm in your forehead pointing up while the other palm rests on top of your scalp. Touch the fingertips of both hands together creating a 90-degree angle. Where your fingertips meet is where your hairline is.
Avoid budget wigs that don't have a proper parting or crown, it's not worth the money because they will only look like sham hair. Invest in wigs that have a flexible parting space.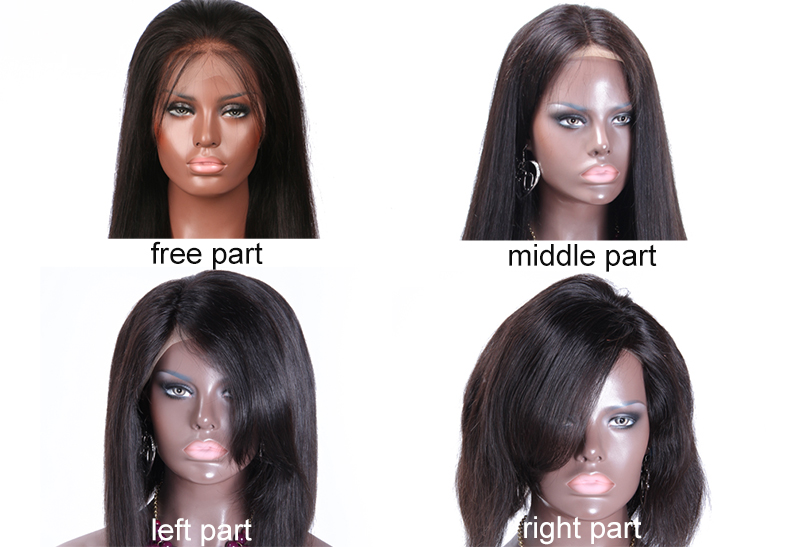 The power of makeup
The number one rule for flawless makeup coverage is to blend, blend, blend. This principle applies especially where your face and hairline meet. There's nothing worse than seeing where your foundation ends and your scalp begins. It screams F-A-K-E hair, even if you're not even wearing a hairpiece!
Celebrity hair and makeup stylist Eva Scrivo shows how it's done. "Apply a small amount of bronzer with an angled brush around the hairline, this warms the complexion and pulls the makeup together. Make sure to connect the bronzer to your cheek contour with a horseshoe-like motion." Use a simple makeup sponge to tap and gently blend the bronzer to your foundation. This also gives a woman a radiant, sunkissed glow.
Check out Addcolo's human hair wigs that are fully customizable to have pre-plucked hairlines, bleached knots, and silk tops that all help make wigs virtually undetectable.
Here's a video that will further help your wig stealth mission:
EMBED: