A bob cut is a hairstyle for women, typically cut straight around the head, and often with bangs or fringe at the front. The bob cut gained popularity in mid 1920 and signified a major social change and the growing independence of women, as fashions moved away from long, ornately dressed hairstyles to short, versatile looks with clean lines. Since then, the bob has remained an incredibly en vogue style because of its versatility and universally face-flattering shape.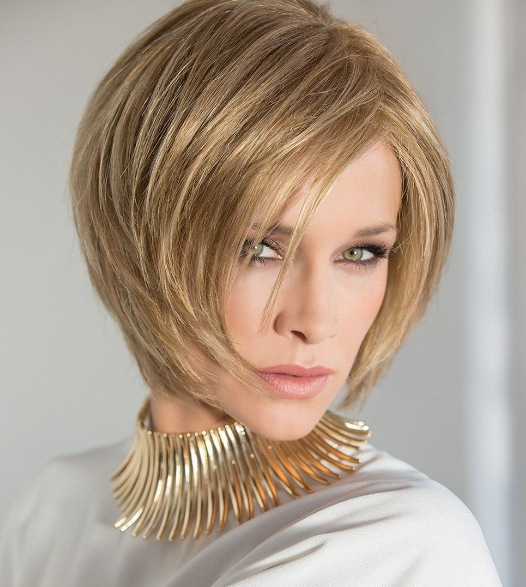 But you don't have to cut your hair or wait to grow it out or forgo the style altogether if you have thinning hair because you can get the modern bob look with fabulous bob cut wigs!
Bob style wigs can be short, falling to about jaw level, or bob wigs can be long, falling to the shoulders. In fact, the recent popularity of long bob cut wigs has resulted in a whole new style called the "lob," or "long bob."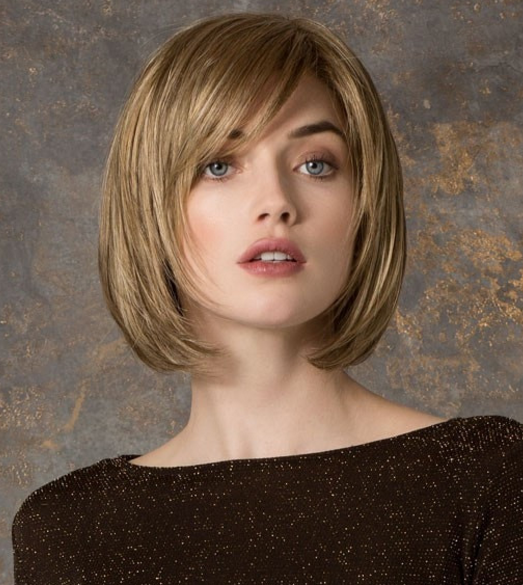 Wigs and pieces usually require some custom-made, to suit the individual. Sometimes all it will require is a slight fringe trim, but we can also taper, thin, shorten or texture a style if required.
One of the nice things about cutting wigs is that you really only need a few techniques to be able to do most of the styles you're trying to achieve! Start by trying on your wig. See how it looks and note what will need changing. If you see a few pieces that look a little longer than the rest of the wig, just trim them! And then put your wig on your wig head. Place your wig head on your wig stand.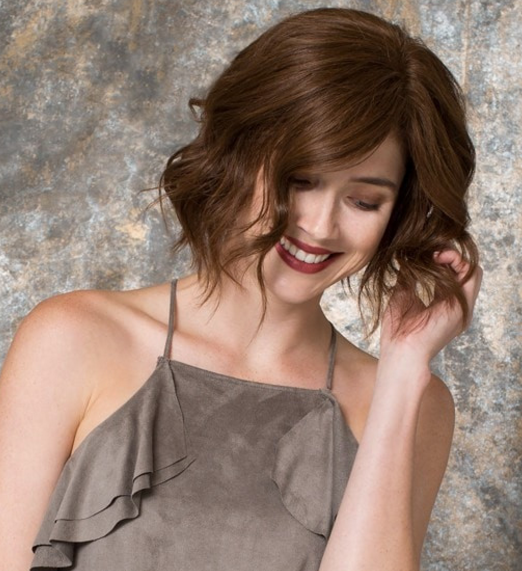 The first technique is probably the most common. This is best for trimming ends, bangs, and small bits on wigs. Take some hair between your second and third finger. Use your fingers as a guide for how much hair to cut. The next is used to create framing around the face. Take a section of hair and hold your scissors vertically, facing down. Let the edge of your scissors slide down the outside of the hair. The path of the scissors should follow a diagonal line. Repeat as necessary. The third cut should never be used unless you need to cut off a LOT of hair and plan on making wefts with the extra. Section off some hair and move the scissors horizontally in a saw-like fashion.
I have only used this cut a handful of time, one of them being when I cut my long blonde wig to chin length. IF YOU CHOOSE TO ATTEMPT THIS CUT, make the cut at least several inches longer than the desired length. Err on the side of having the hair be too long. The reason for this is because the horizontal sawing will make the layers uneven and it will take some work to even them all back out (you can do this using the first technique mentioned).
Now that you know how to cut, take your time. I find myself usually taking an hour and a half to cut a bob wig. For shaping fringe and cutting bangs, try the wig on frequently or just cut it while it's on your head so you don't cut too much.