Bob hairstyle was born in the beginning of the 20th century when women decided to wave goodbye to traditional long haircuts and boldly cut their hair to chin-length. Bob hasn't gone out of fashion ever since, and today we have dozens of variants of this hairstyle, shorter or a bit longer, straight or wavy, with bangs or even with highlights.
Here are some suggestions for this everlasting hairstyle and advice how to choose the right bob for your face shape.
Short bob
Chin-length bob haircut never goes out of fashion, and it suits almost everyone. It's a great choice for women with thin and weak hair because it looks voluminous even with straight hair.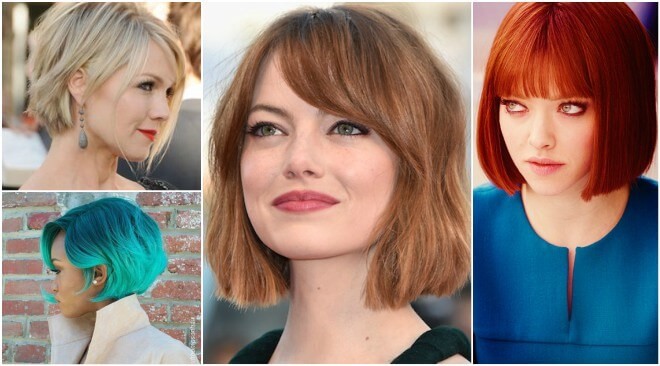 photo credit:google.com
Short bob with natural waves will soften strict facial features, and when combined with bangs, it looks especially youthful and playful. If you want to accomplish the effect of fuller hair, you can add superficial highlights several shades lighter than your base color.
Longer bob – lob
If you don't feel comfortable with cutting your hair into a short bob, the lob is an excellent compromise. You will achieve the change of haircut you desired without too much risk, and you will still be able to wear your hair in a ponytail or make an updo.
photo credit:google.com
Straight lob looks elegant and youthful at the same time. If your hair is naturally wavy or 'stubborn', this length will be ideal for you because soft waves will add femininity and charm to your face with minimum effort.
Layered bob
Strands of different length add volume to your hair and shape a nice profile of your head. Shorter in the back, longer around the face, layered bob is always interesting, whether you wear your hair straight or with waves.

photo credit:google.com
If you are bold, you can opt for very short hair on your neck and as long as near your shoulder in the front: it can be more demanding to style, but you will always be noticed.
Bob for oblong face
Oblong face can certainly look oval with the right haircut. Chin-length bob will create the illusion of width so that your face will visually seem shorter.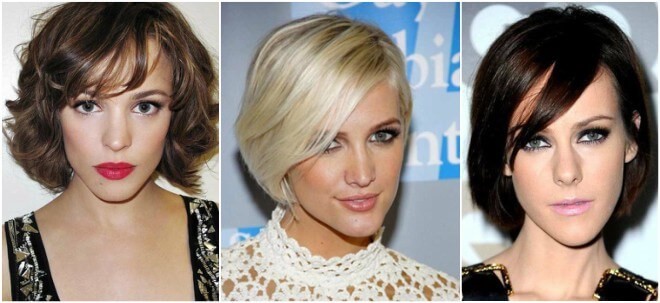 photo credit:google.com
Bangs and mild waves will add volume to your hair and visually shorten the face, so women with longer facial features should wear playful, shorter and voluminous bob haircuts.
Round face bob
Women with round face often believe that they have to wear long hair in order to elongate their face. However, a well-shaped bob hairstyle no longer than chin-length can suite round faces and give them a youthful look.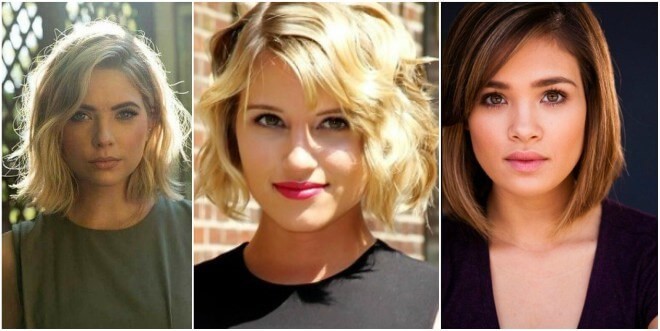 photo credit:google.com
If you want to make your face look longer, avoid cutting your hair shorter than chin-length, and part it to the side. This face shape is also flattered by asymmetrical hairstyles.
Square face bob
Curled locks below the chin will soften the sharp jaw lines and soften the square face shape. Bob haircuts right below the chin will direct attention towards the center of face, that is, it will emphasize your eyes.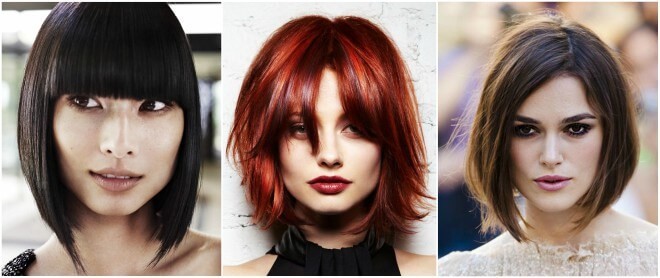 photo credit:google.com
Bold bob haircuts with uneven strands floating around your face will also soften the square face, and the parting should be moved from the middle to the side in order to break the square structure and strict impression.
Bangs can also visually circle the square face, but they shouldn't be too short or too wide – it's best if they are cut in the eye line.
Heart-shaped face bob
Women with heart-shaped face should consider haircuts which frame their pretty cheekbones while creating the effect of fullness in the area where the chin appears narrow.

photo credit:google.com
Fluttery bob which gives fullness to the lower part of your face and visually minimizes wide forehead is ideal for this face shape, as well as bangs combed to side. Bob should not be shorter than chin-length.
Oval face bob
If your face is oval, you can easily wear almost all shapes and lengths of bob haircuts without the risks of cutting it too short, so you can be creative all you want.

photo credit:google.com
Bob with sharp edges will emphasize the haircut itself, while natural waves will add romance and femininity to every occasion. Bold ladies can opt for a big voluminous bob, or try a shorter bob with big locks for a playful look.
Here are some inspirational bob hairstyles of beautiful ladies, and if you are still not ready to cut your hair, visit us at addcolo.com and wear your perfect bob haircut with our premium quality natural hair wigs.
Cara Delevingne and Bella Hadid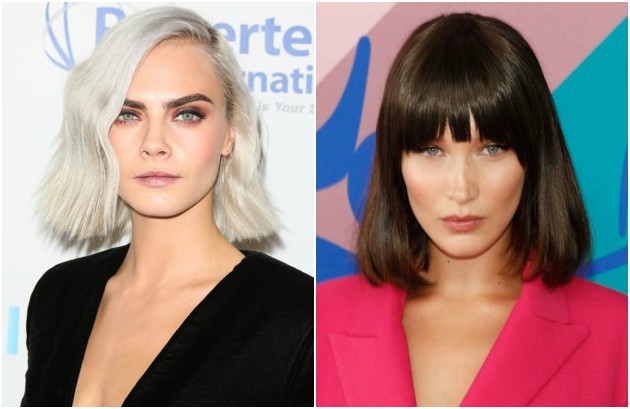 photo credit:google.com
Cara chose perfect length to suit her square face. It can be easily styled with a hair straightener to make messy waves. Bella is wearing a classic shoulder-length lob which suits her oval face perfectly and bangs which ideally fit in this style.
Kim Kardashian and Jourdan Dunn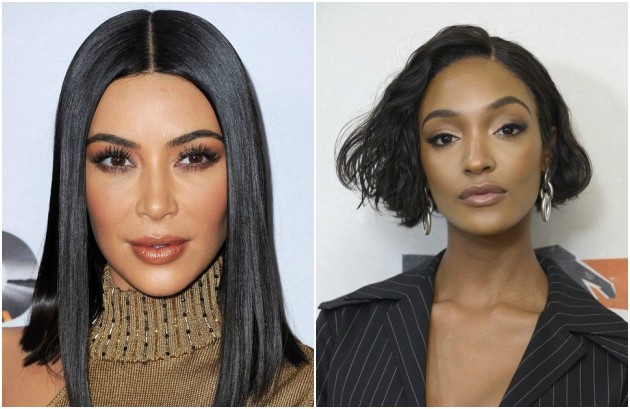 photo credit:google.com
Remember this famous reality star? Shoulder length hair gives her sleek straight hair another level of sophistication. On the other hand, Jourdan Dunn is wearing a classic chin-length bob, with messy soft waves which are an excellent choice for adding volume to hair.
Katy Perry and Kerry Washington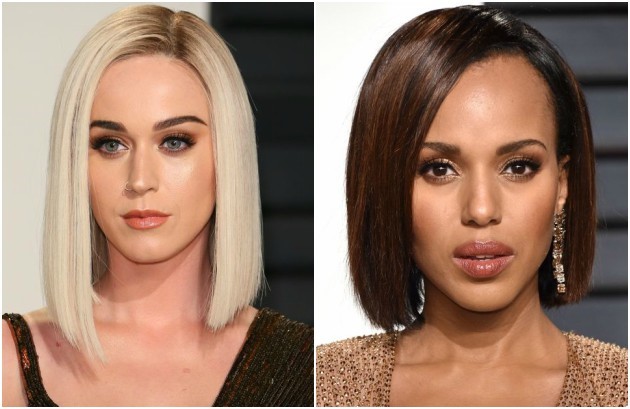 photo credit:google.com
Before she decided to try that boyish hairstyle we know her for, the famous singer wore a lob with a side part and shoulder-length hair, which is perfect for her oblong face shape. Kerry is wearing a shorter variant of the bob with a deep side part – elegant and ladylike.
Lucy Hale and Chloe Grace Moretz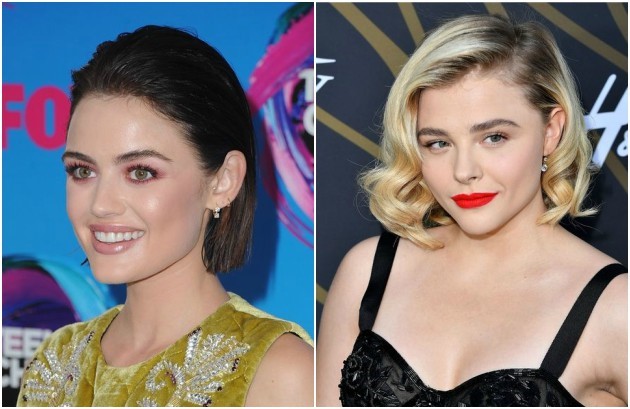 photo credit:google.com
Lucy is wearing a perfectly modern short bob with a wet look. It looks great on ladies with rounder face because it emphasizes their facial features. The young actress reminds of Marilyn Monroe with hair color and length, as well as her big waves, while her red lipstick definitely adds to femininity and sexiness.
Olivia Wilde and Emma Stone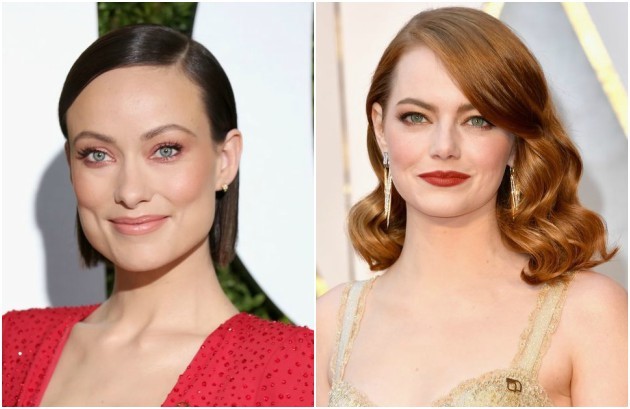 photo credit:google.com
Short bob haircut with hair behind the ears – elegant minimalist style, which looks great on Olivia and a lob variant with side bangs and waves which make the hair look voluminous and dashing, just like Emma Stone always is.
Rihanna and Miranda Kerr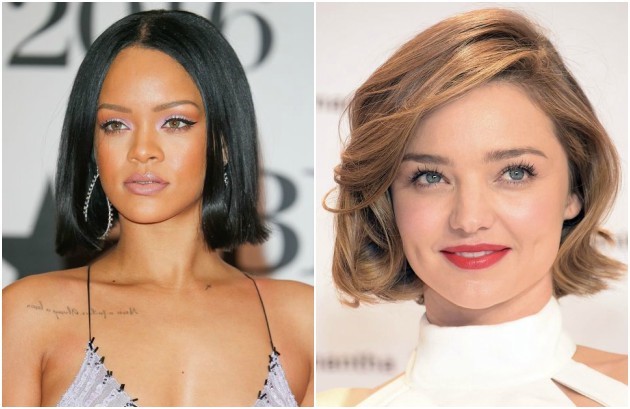 photo credit:google.com
Rihanna is wearing a simple bob cut below the chin, and the famous model is wearing a classic chin-length bob and deep side part, which perfectly suits her round face and completes her smooth and sophisticated look.
Emily Ratajkowski and Charlize Theron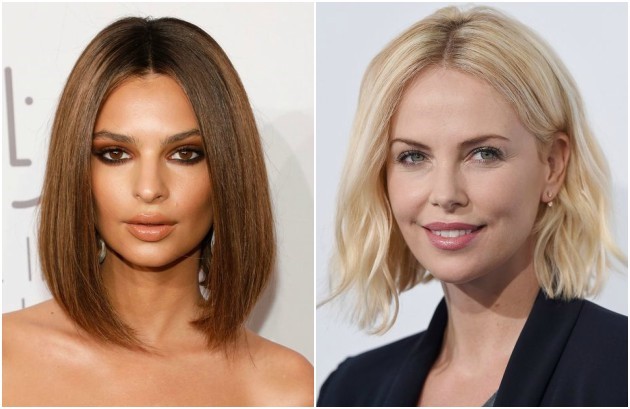 photo credit:google.com
Those who are wearing a shoulder-length lob with a middle part should try softly curling their hair inwards at the ends to achieve voluminous look. As for Charlize – she is always an inspiration when we talk about bob!
Let's conclude: bob haircut is definitely in style, and we are sure that you will not make a mistake if you choose to wear it, just like these beautiful famous ladies.