Every woman knows that styling your hair for that special outing takes a long time. Your 'do can make or break an outfit, and for most of us a personal stylist is out of the question. What can you do to make it simple and easier to get ready? Wear a wig.
Natural human hair wigs, such as those available from Addcolo, offer a neat solution and as they are made of real hair they are soft and hang just like your own hair. Styling can be hard, but with your wig on a wig head you can brush and tease and clip as much as you need, without having to twist and turn in front of a mirror.
Since you can style wigs in advance you can save time once you've found your 'go to' style. Store your styled wig on a wig head and when you are dashing out the door for that date or party you can just pop on your wig and go. Whatever the occasion your wig will be adaptable to your needs.
Want to know what the best part is? This is the celebrity secret (not secret) weapon that is finally being accepted and discussed openly. As InStyle noted, wigs have seriously come out of the closet in the last 12 months. Now it's time to mix up your hairstyles in a way that doesn't have to be forever.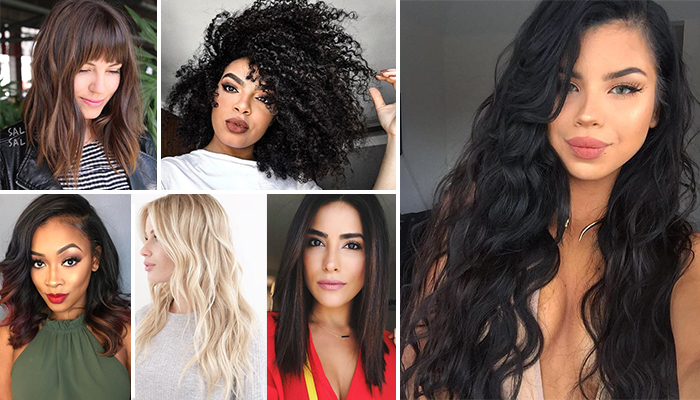 photo credit :pinterest.com
The Styles
Simple and Elegant.
At the Screen Actors Guild Awards this week many of the celebrities in attendance opted for hairstyles which were simple and low key. Whether sporting a pixie cut like Kate Hudson or flowing locks like Reese Witherspoon, styles were elegant but not fussy. It looks like simple and elegant may well be the underlying theme of hairstyles this year.
As long hair becomes more of the trend this year, being able to put on a sleek straight style wig is going to take the pressure off trying to keep long locks in occasion ready condition. For day-to-day convenience you can keep that bob, or lob, that is easy to care for and then just slip on something with a little more length for that hot date. Wear it loose and flowing or in a simple up-do, just remember you want elegance not fussy.
For a little bit of interest, consider wavy styles or very loose curls. This will add volume but still keep things simple. Alternatively, wear a gorgeous hair clip or small fascinator to add a little colour, perfect for a wedding or dinner party where you want to be sure those long locks won't be getting in the way.
Waves were also a big feature at the Golden Globes, with Cosmopolitan highlighting Kerry Washington's beach style waves and Madeline Brewer's smoother and sleek take on waves. Another highlight hairstyle of the event was Katherine Langford's layered style, which had an added touch or glamour in the use of star shaped hair clips.
Bangs
Another trend for 2018 which can be adapted for a special occasion is the continuation of fringes being a feature of celebratory styles. Emma Watson demonstrated at the Golden Globes how shorter bangs can soften the face and look more elegant then a heavier fringe. Paired with a simple up-do the wispy effect prevents the look from seeming harsh.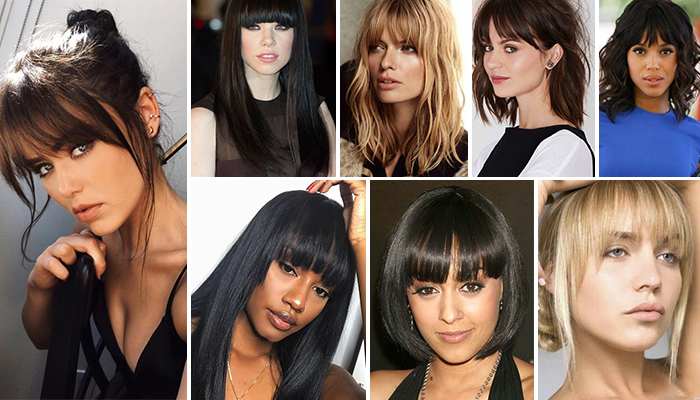 photo credit :pinterest.com
Queen of the choppy fringe Alexa Chung shows how an easy to look after style can still look fabulous on a night out. At the MET Gala last year, her tousled layered lob highlighted how sticking to what works still looks amazing. InStyle note how her style doesn't change often because it works. The move to bangs can feel intimidating so a wig is an ideal way of experimenting with the style without the commitment of growing your hair back out if you hate it.
Another alternative if you want to try out a fringe is to follow the example of Bella Hadid who rocked some faux bangs at the CFDA Fashion Awards last year. Kind of like extensions you can add faux bangs to your natural hair which might be ideal if your special occasion is a summer wedding.
Braids
Speaking of summer occasions, this is the season where Boho styles and braids feature strongly. Braids are a great festival hairstyle the can be dressed up for weddings, garden parties or any other occasion you can think of. They also keep things fairly simple which is the underpinning trend at the moment when it comes to styling.
A good option for adding interest to a simple wavy layered cut is to wear a halo braid. This has been worn by both Alexa Chung and Poppy Delevingne in a style which keeps your locks out of your face whilst leaving the majority free flowing. This is useful if you have layered or highlighted hair as the braid will show off the different colours on your style.
Another variation is to wear your halo braid with bangs and an up-do. Instead of leaving the majority of hair loose, it is pulled up into a simple up-do with the braid hiding any pinning. Having your bangs free helps frame and soften your face. This style has been worn by Kaley Cuoco and Jennifer Lawrence.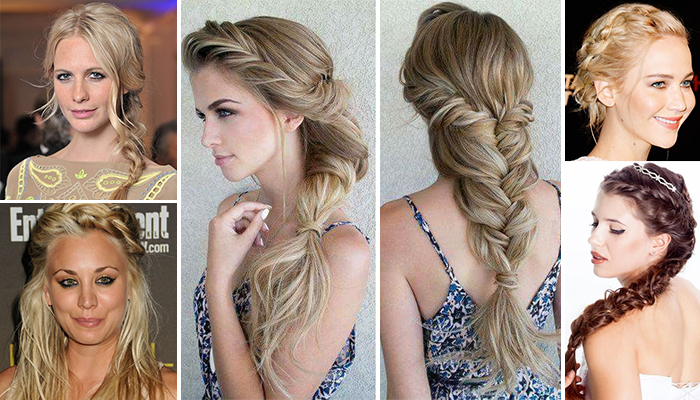 photo credit :pinterest.com
Braiding a wig can be much simpler than braiding your own hair as you can see what you are doing. This means you can ensure you have even hair sections and good positioning. Plus, once it's done you can store the wig with the braid ready to go. Summer wedding? Put on your pre-braided wig and add a few flowers or small accessories to take you from festival to gorgeous in moments.
The 2018 Colour Trend
Platinum Blonde
The big colour trend this year is blonde. More specifically platinum blonde. InStyle notes that this shade is not suited to everyone. Cooler skin tones better suit lighter hues while darker tones will get on with best golden or honey based colours.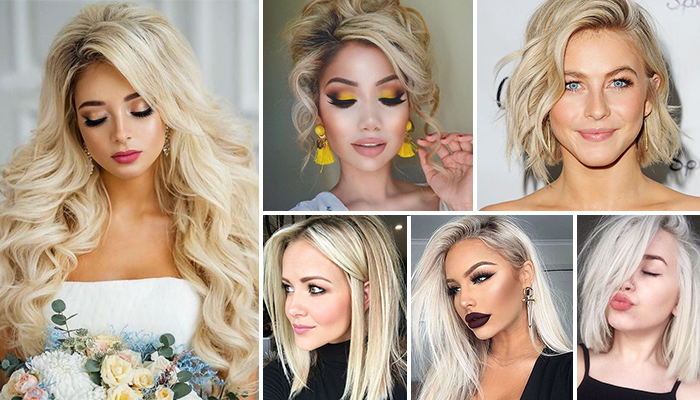 photo credit :pinterest.com
Sometimes though you just need try something out. This is another one of the reasons wigs can be ideal for special occasions. If you have an occasion coming up, such as a prom, a platinum blonde wig could add the wow factor you're looking for.
Going blonde, especially such a light blonde, has one big problem which can be off putting. Bleach is the most damaging thing you can use on your hair. Coloured hair needs extra care and bleached hair even more so. Going in blonde with a wig will help keep your hair in tip top condition as you don't need to apply any chemicals to your hair at all.
Top Tips for Choosing a Wig for your Special Occasion
Plan Ahead
The key for looking good in your wig on the big day is to plan ahead. Having an idea of what you will be wearing and the makeup you want to wear will make selecting your wig much easier. If you can afford to its worth having a few wigs to experiment with so that when your event arrives you can feel 100% confident in your look. Practice makes perfect so trying your style in advance helps avoid any last-minute issues.
Find Your Size
Many, but not all, wig makers offer 2 or 3 sizes of wig. Getting the wrong one can cause issues that may impact your enjoyment of your special occasion. If a wig is too large you may not feel secure about your wig staying in position. On the other hand, a wig that is too small will feel uncomfortable and may make you feel hotter.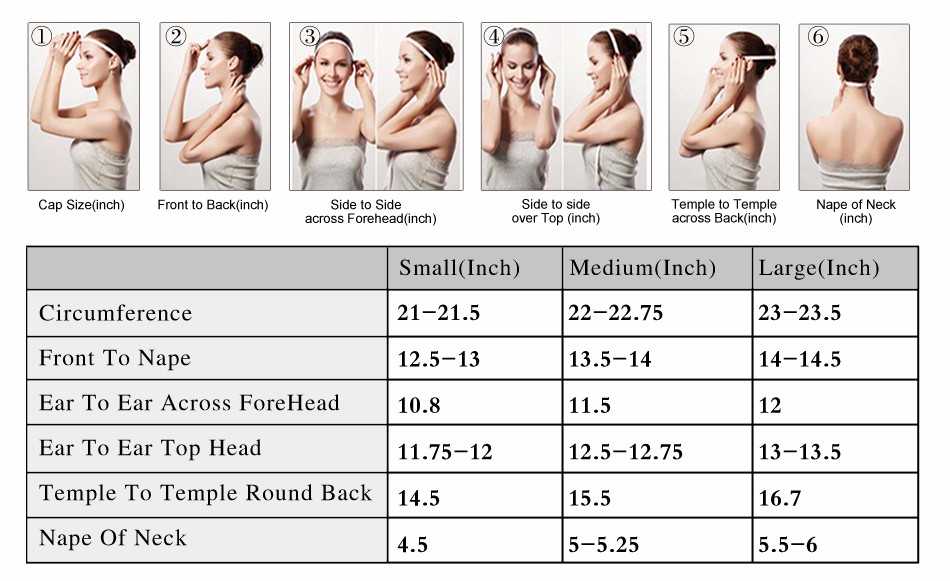 Check your cap size by making a note of these various heads measurements. The circumference, the distance from the top of one ear to the other (taking the tape over the top of your head), and the distance from your forehead to the nape of your neck. Once you have your measurements you can compare them to the wig manufacturers' size chart. Remember that most brands have adjustable straps in their wig caps. It is easier to make a slightly large wig smaller than it is the reverse.
Choosing your Wig Type
Wigs with synthetic hair are cheaper than their human hair alternatives. For a big event you will be better off spending that bit more on a human hair wig. Synthetic wigs are easier to care for, however they tend to have less durability. They are also more difficult to style, unless you invest in a heat resistant fibre. However, heat resistant synthetic hair has an even shorter life than their non-resistant cousins.
A high quality human hair wig will cost more but they do have a much longer life. Even a basic human hair wig will last over a year of regular use as long as it is properly cared for. Human hair wigs also have the most versatility when it comes to styling options, as you can use heat and other tools the same way as you would on your own hair. This makes them adaptable and the ideal wig type for a special occasion.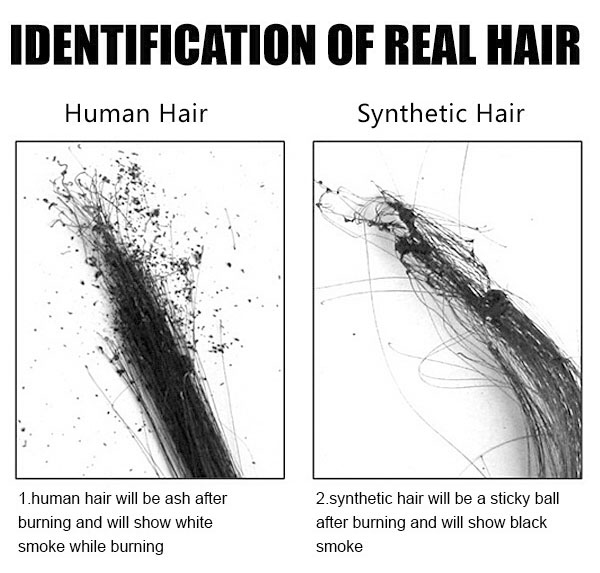 The final consideration when choosing your wig is the type of cap the wig has. This can be a confusing arena but in simple terms the cap can influence how natural the wig looks and the level of comfort. The most adaptable cap for a balance between styling and comfort is the full lace option. In this style the hair hangs more naturally and the hairline can be trimmed to suit your face. Full lace wigs have flexibility in how you style them due to how the hair is attached and many come with small combs built in to help secure the wig. Having a full lace wig has comfort benefits as they tend to be more breathable so your head does not get as hot.
Prepare Your Wig
Experiment
For a big event it is worth exploring multiple styling options. You may have an idea in your head of what look you feel best match the situation and your outfit but this doesn't always work out in practice. Trying out a few different ways of styling your wig with your outfit will not only give you confidence in your decision, but can also offer a better style you might not have considered otherwise.
Another consideration is how you are going to secure your real hair under the wig. If you have shorter hair this is not as much of an issue. However, for those with longer hair you will need to explore ways of getting all your hair under the wig cap. The method that will be most successful will depend on the style of your wig. Some can be forgiving if your hair does not sit flat under the wig but others won't.
Possible techniques include braiding your hair and wrapping it round your head or putting your hair in a ponytail and flipping it up so the ends are near the front of your face. You will probably also want to use a hair net as this can help hold your hair in place when you have the wig on.
Advanced Preparation
Where possible do as much of the styling for you wig as you can before the day. This will give you time to get the style exactly how you want it. It is also a good idea to wear the wig a few times to allow you to get used to it. This is a bit like needing to season a corset as it allows the wig to adjust to your head.
Remember that the wig will be the last thing you put on. You don't want to be in a position where you need to leave when you suddenly realise something is not right. Get the major styling done so that as you leave you can simply add the odd decorative touch.
A Last Note
Hopefully, after reading this you will start experimenting with wigs more, just as many big name celebrities have. Whether you are a Kylie Jenner with a wardrobe of wigs or just have one or two, I hope you feel inspired.