It's a new year and feels like the perfect time for a new look! Nothing is in your way. With the right wigs, you can even create several new looks depending on where you are going, what you are doing, or how you feel. 2018 is an amazing time for fashion and wigs are still at the height of style for both celebrities and fashion-forward everyday people.
Human hair wigs may cost more, but they last longer which can even things out per time you wear them when all is said and done.  You can style them, as they are real hair and it gives you a chance to change color without damaging your real hair. Another plus is being able to put your wig on a wig head and style your hair hours before you even get dressed. You can style from all angles as the hair is not on your head yet. Human hair wigs are an excellent choice for your new look!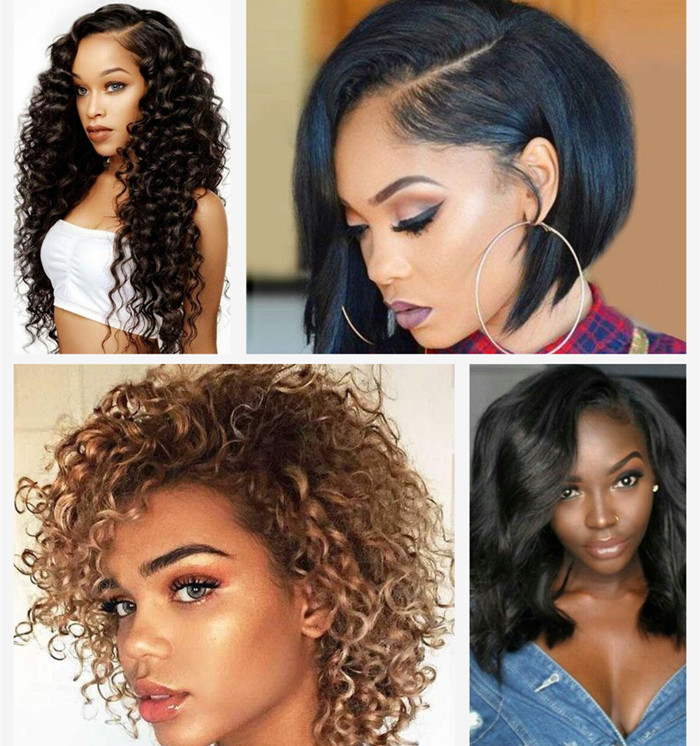 photo credit:google.com
Let's Get Started
Wardrobe Please
Every new project in life means putting one step in front of the other and moving forward. If you are ready to look amazing and try on a new look, start with looking in your closet. If a whole new wardrobe is not in your budget, then pick one new outfit or clothing piece that makes you feel like a million bucks.
Also, try mixing some pieces you already have, in a different way to see what you can come up with. Sometimes, mixing up what we already have, can create something bold and new! Purple is on trend this year in addition to plaids, fringe-trimmed everything, 60's florals and even fanny packs!
Makeup
Make-up can work wonders with a new look. Play around with your makeup while wearing your wig to see what looks best. The internet has tons of tutorials on the latest makeup styles. One 2018 makeup trend, on the runways, that we are in love with is sequins, gems and rhinestones around the eyes. It takes glitter to a whole new level. Metallic makeup is firmly holding its place in 2018. Black eyeliner, thickly traced around both eye lines and flourished with a dramatic angle is also very in this year.
Accessorize, Accessorize
Famous fashion icon, Iris Apfel, once said "Put your money into accessories. You could create a million different looks". Take care of your current accessories and always be on the lookout for more. The new statement pieces for 2018 are patterned bags. Tiny sunglasses are hot this year. Glitzy, shiny chandelier earrings are all the rage now.
Popular hair accessories for 2018 include pearl encrusted hair pins, gold barrettes, faux flowers, and real flowers. Also, on-trend are silk hair wraps, lace & ribbon wraps, and flower crowns. Don't forget shoes! Kitten heels, plastic ankle boots, elegant fishnet boots, sleek heeled mules with cutouts, and colorful cowboy boots were seen on recent runways for 2018.
Hair Today Gone Tomorrow

photo credit:google.com
What came first, the wig or the outfit? If you are set on a certain hairstyle for your new look then, by all means, pick your wig first and then find an outfit that will make it pop. We are not strict with the rules here. If your budget allows, get more than one wig to give you even more versatility. Long loose curls one day and a pixie cut the next could really shake things up! One day you can look one way and the next day the other. Check out the following examples of ways to help inspire your latest look.
Work It
Zooey Deschanel, of New Girl fame, cut at least 4 inches off her long layers for above the shoulder cuteness just in time for 2018. You can achieve such a change, without chopping or growing hair, with a human hair wig complete with bangs. We really like this look for work. Team this with a pants suit that means business and you will take that office by storm.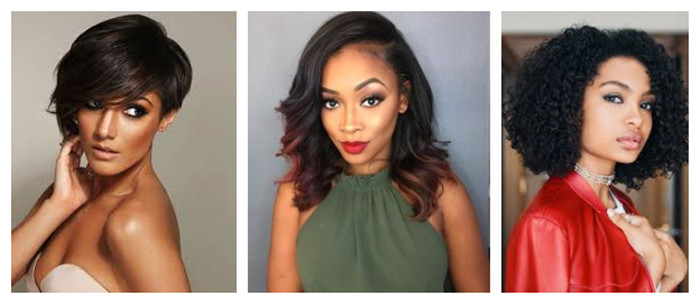 photo credit:google.com
Let's Get Kinky
A kinky curly hair wig can give you a look that is fun and fierce all at once. Mix things up with a sweater, tartan skirt, sunglasses, some seriously high heels, and a little bit of attitude, and you will be turning heads up and down the block.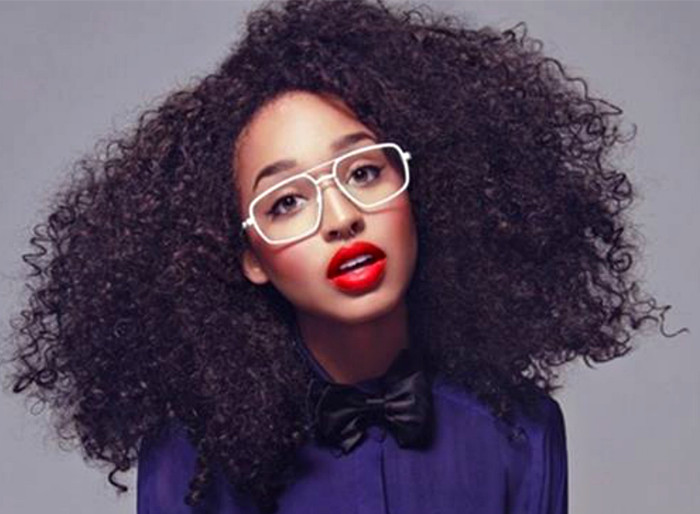 photo credit:google.com
Romance Is In The Hair
A romantic date with that special someone deserves an exquisite look. Long loose curls just might do the trick. Wear them long and loose with a backless sequin dress and knock everyone off their feet. Your date will only have eyes for you. Walk across the room feeling confident with your full lace cap keeping your look natural.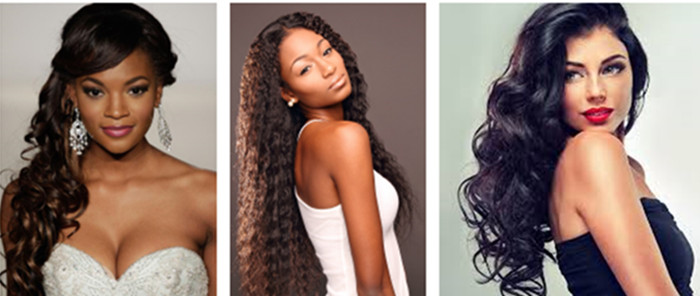 photo credit:google.com
Club Night Neon Bright
Gigi Hadid recently rocked a neon bob with bright liner at the Jeremy Scott fashion show in New York. You can easily pull off a look like this with a human hair wig. Pair it with a sequin mesh dress and chunky jewel earrings for a look that is out of this world. You can go out clubbing and be a star for the night. While you are dancing the night away, you can be assured your wig will stay firmly in place with attached combs and adjustable straps in your full lace cap.
Keep in Mind
If you are new to wigs, don't forget to measure your head very carefully before ordering. Have a friend help you measure your head, if possible. Most manufacturers have list charts online for you to compare your measurements to. Most full lace caps are equipped with adjustable straps.
Keep in mind that you will need to fix your hair under your wig. If you have short hair, it will not be much of a problem. With long hair, there are a few tricks of the trade which will help. You can pop your hair up into a ponytail and pull the hair all the way up making sure the ends are closer to your face. You can also create braids and wrap them around your head. Additionally, you can use a hairnet to keep your real hair in place.
Play with your hairstyle and try it on with your outfit ahead of time to avoid any last-minute issues later. Wearing your wig a few times, even around the house while you are getting things done can help break in the wig like you would a new pair of running shoes before a race.
Pull It Together
2018 is your year and your time to shine. Creating your new look can be invigorating and freeing. Play with all elements of your new look such as makeup, outfits, accessories, and wig.
Pick a wig that makes you feel good inside. You can wear human wigs without worry. Go for the style you have always wanted but were not sure about pulling off with your real hair.
As mentioned, before about accessories, they can create so many different looks. Try not only jewelry, belts, or sunglasses; play with hair accessories of all kinds. With your human hair wig on a wig head, you can have endless fun creating fashion-forward hairstyles. A little black dress you have had for a while can be dressed up with the right accessories and brought back to life!
If you are going out to buy a new outfit or some pieces to add to your already stylish wardrobe keep in mind the look you are trying to create. Also, consider how the pieces you are looking at can tie in with other pieces at home. If you have already purchased your wig, consider wearing it to try on outfits at the store.
If you are in love with makeup, there is lots of fun to be had. If you are not a big makeup fan, there are little things you can use to perk up your look. Again, online tutorials can be a girl's best friend. There are people out there who put out new tutorials almost daily, and it costs nothing to watch and learn.

photo credit:google.com
Love and Care
Give your wig the tender loving care it deserves, and it will give you back some amazing looks. When you are not wearing your wig, store it on a wig stand to allow it to air out. If your new look is a daily thing, wash your human hair wig every 2-3 weeks with warm to tepid running water. Do no use hot water under any circumstances. Follow care instructions that come with your wig carefully. You want to get as much use out of your wig as possible and proper care will help make that happen.
You Are Ready
Feeling inspired yet? You've got this. A new look is within your grasp, and you are going to wow everyone in 2018. Mix and match clothing, accessories, makeup, and most importantly hair. Experiment without fear. Style is mostly about confidence. While there is a bit of work involved you can still have an incredible amount of fun when creating your astonishing new look. Get out there and take on 2018. It's yours for the taking!