We love being trendy and following new styles from season to season, when it comes to clothes, colors, but also fashionable hairstyles – we talk about all these subjects and explore novelties. Of course, it's important to keep up with all the news, but also to find what works for you and your personal style. So, let's see top hairstyles for the summer!
Some of the most famous hairstylists who work with stars have already predicted hair trends this summer: bangs combined with curls, hair accessories which make all the difference – you will find something that suits your facial features, sensibility and style. As always, we are inspired by famous ladies, as well as hairstyles fresh off the runway.
Naughty curls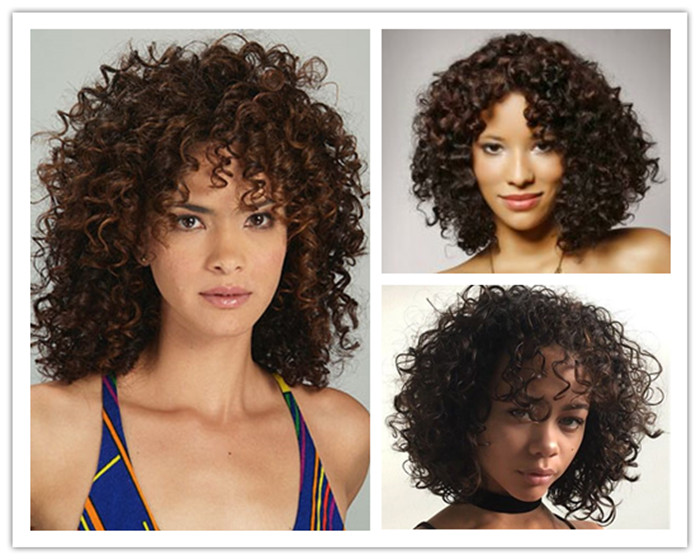 photo credit:google.com
If you are and 80s style lover, we have great news for you – naughty curls in disco style are in style again! Whether you have short, long or shoulder-length hair, if you opt for letting your naturally curly hair be messy, you will certainly fit right into this upcoming trend.
If your hair is straight, feel free to dare to make a more drastic move, such as perm your hair into  a retro hairstyle which has announced its great comeback. We especially love the combination of bangs and curls, just like celebrities in the picture have.
Straight hair is chic again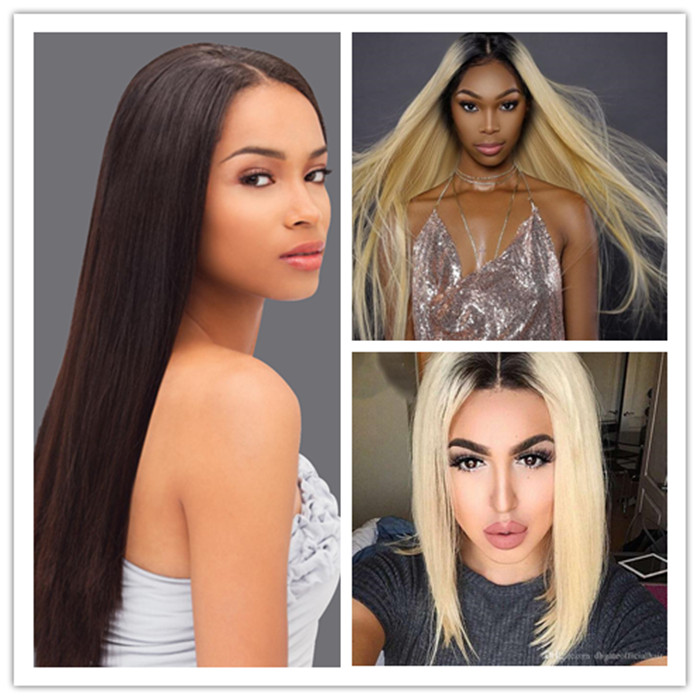 photo credit:google.com
All those ladies who definitely prefer straight hair, and hair straightener is their favorite helper in achieving that perfect look, feel free to continue styling your hair just the way you love it this summer – they will certainly be in style.
Of course, you should certainly pay attention to the damage hair straighteners cause and use hair oils and serums to protect your hair from dryness and breakage due to overuse of hair straighteners.
Hair bows as a detail that makes all the difference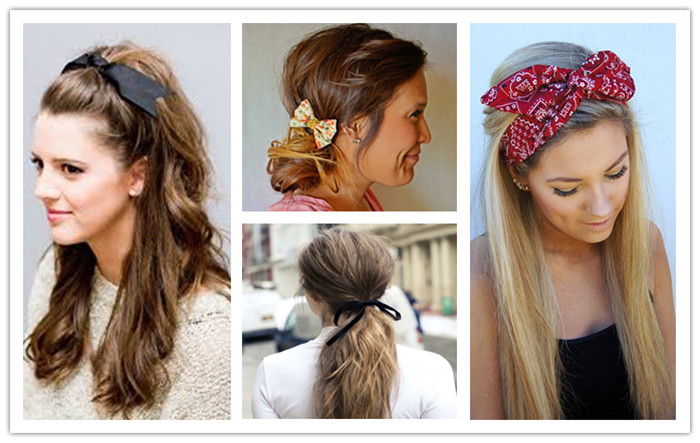 photo credit:google.com
We think that various hair bows, bands and hairclips are always a cute detail which gives your hairstyle a romantic look and youthful spirit and accentuates your gentle feminine characteristics.
As we see on runways, this hair accessory is no longer reserved only for little girls, but can easily make your hairstyle chic and red carpet worthy.
There are so many varieties to choose from – discreet black bows to emphasize your ponytail, velvet hair bands which bring glamour to your look, or satin bows with bright colors. You only need to choose that one detail you like and combine it for different occasions – formal and, as stylists suggest, everyday casual look.
Accent your profile for more volume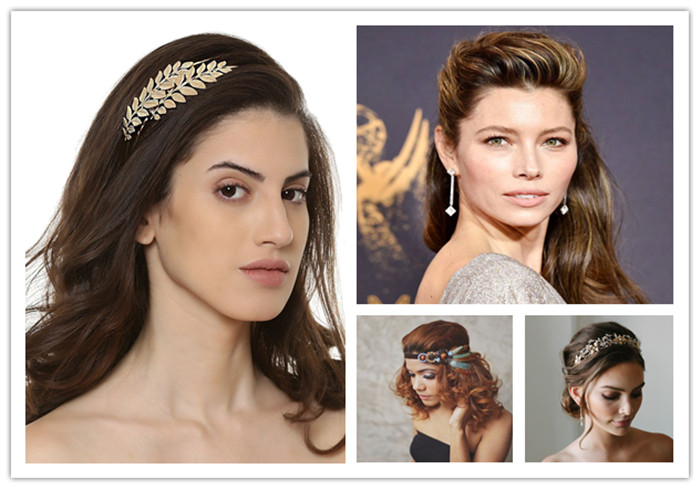 photo credit:google.com
Volume is definitely the key word for every lady when it comes to hairstyles! One way to achieve more volume, as experts suggest, is to learn the trick to tease the front of your hair and make a so-called profile.
You can combine it with glamourous waves, just like Hollywood star Jessica Biel did, or use a hairband, which will definitely accentuate the volume of your hairstyle.
 Bangs are in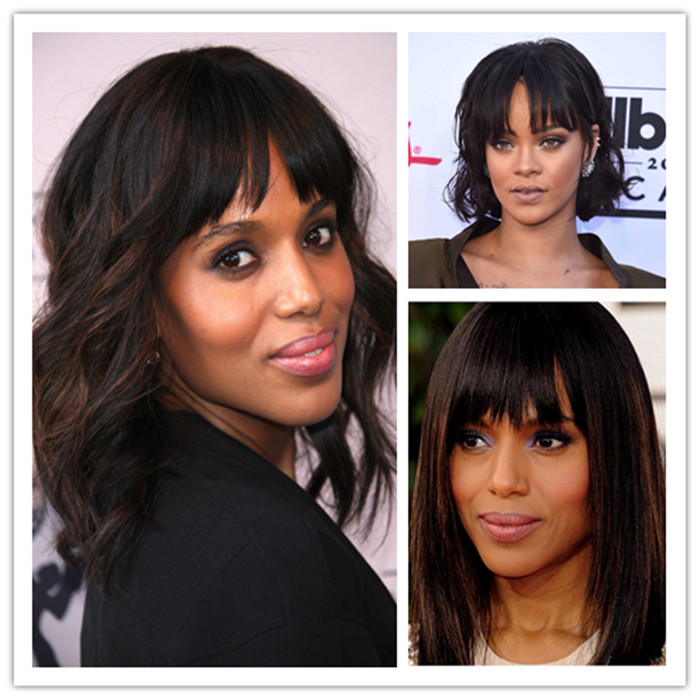 photo credit:google.com
If you ask yourself if it's time for bangs, stylists will certainly say that 2018 is just the right time for such a change when it comes to your hairstyle.
Experts suggest that bangs should be the length just up to your eyebrows or maybe longer, a bit below them, and they should be parted in the middle, because this shape will suit every face shape and emphasize the depth of your seductive eyes.
If you enjoy taking care of your hair at home, here are some suggestions for keeping your hair healthy, beautiful and fashionable this summer. Even though it would feel great to just cut your hair short for the summer and skip the troubles of washing and drying it, some of you wouldn't do it for the world. You waited so long for your hair to grow as long as you wanted, and now you're not thinking in your wildest dreams of cutting it short. Especially during summer, when sun makes beautiful highlights and sea makes perfect waves in your hair. However, there are those who don't like constantly wet hair and believe that they will survive summer heats easier if they move the hair from their face and neck.
You can tame your long hair in many ways, but first you must protect it from harmful external influences. When you're in the beach, your sun-protecting body lotion will serve the purpose of protection, while at home it's best if you use coconut, jojoba or olive oil. If you're at the seaside, put oil in your hair every day before you take your bath. Leave it in for 30 minutes and wash your hair like you usually do.
Besides using various products, it's recommended that you rinse your hair with regular water after swimming in a pool or in the sea. This will prevent damage and your hair will not dry out, so you won't have to cut it shorter. You can also protect your hair by wearing a cap or a hat. There are specialized products with UV protection specially made for hair.
There are also various haircuts that will protect your hair, by preventing it from getting wet or sweating all over your face and neck. They also look great because summer is all about beautiful hair and light and natural waves which always give the impression that you are on the beach.  Here are instructions how to give your hair perfect beach waves at home, coming from Nivea hairstyle expert Sally Brooks.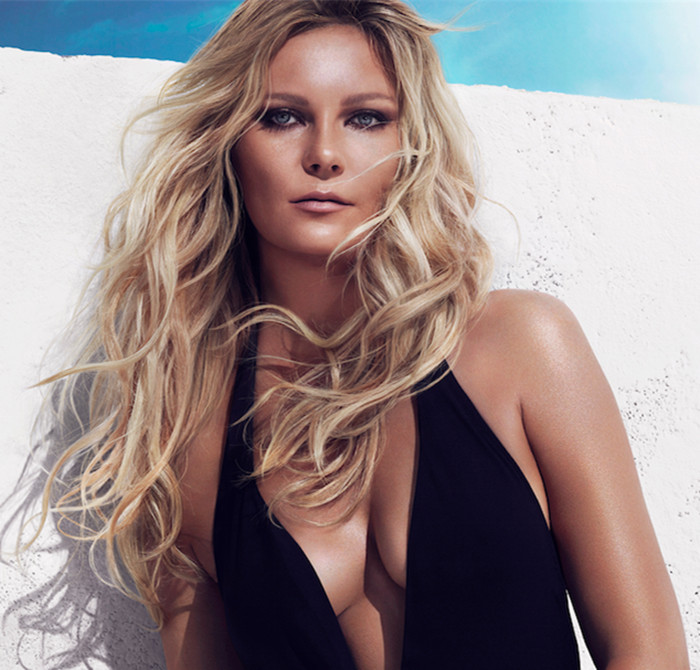 photo credit:google.com
Wavy hair – 5 steps to beach waves
Evenly apply hair foam on wet hair and plug in your curling iron. Decide where you want to part your hair, take one strand and wrap it around the curling iron while rotating from your face toward your back in order to form curls.
While making curls, make sure not to part them too much and create a soft, natural look this way.
Continue curling your hair until all the strands are wavy.
In order to achieve a more natural look of your curls, run your fingers through your hair and make it a little bit messy.
In the end use some hair spray.
Extra tip: In order to ensure that this look will last the whole day, use hair foam on clean and wet hair and then dry it just a bit – your hair will be easier to curl that way.