Full Lace Wig Cap with combs and adjustable straps.The top is stretch lace, the other is swiss lace or French lace.It can be parted anywhere throughout the unit,It is very beneficial to make more styles.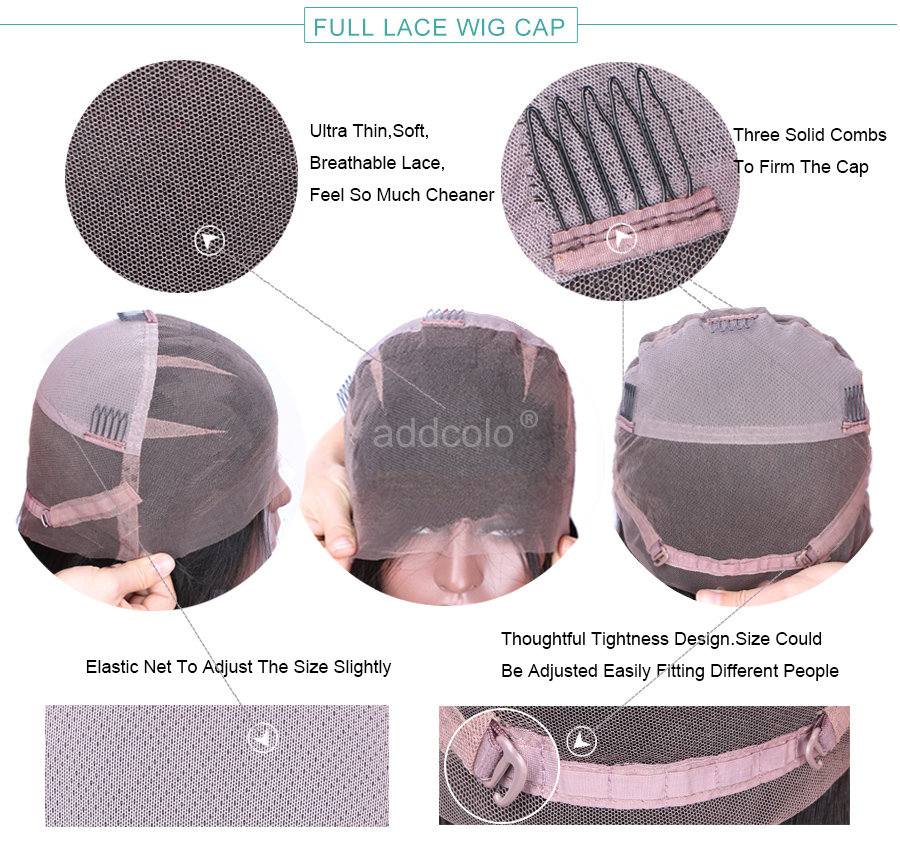 lace front wig cap, 13*6 inch lace in front. machine weft at back and handmade in front. add adjustable strap and lace at back, comb in back and both side.Can not make ponytail.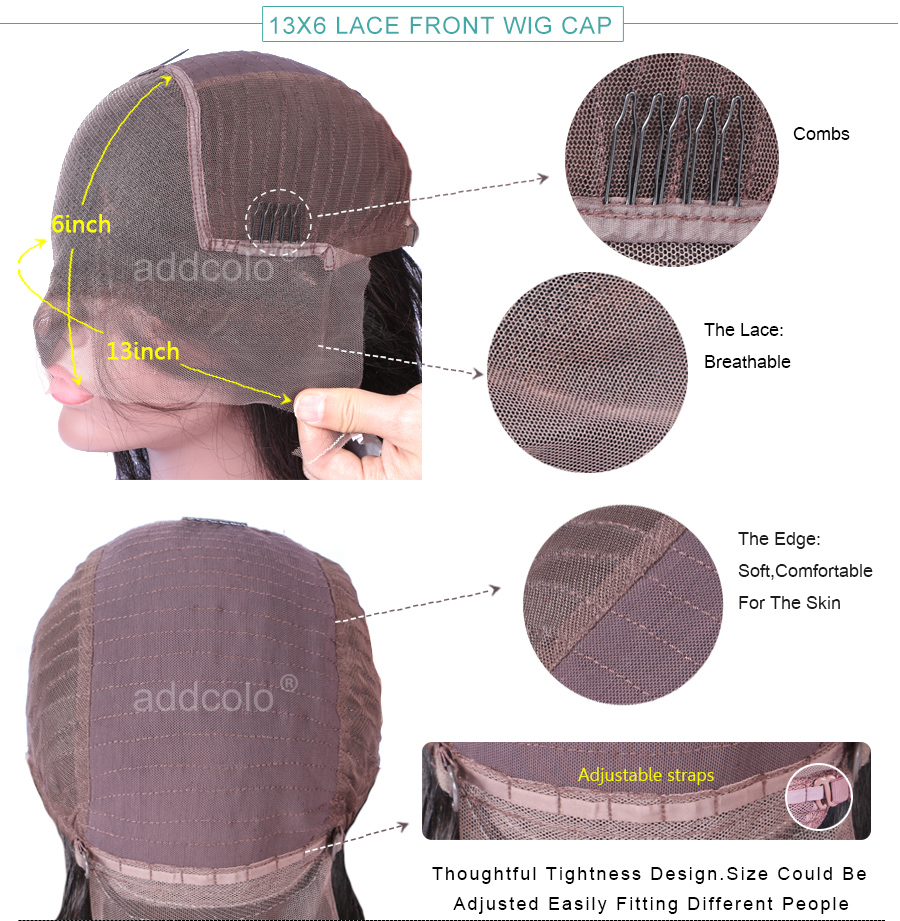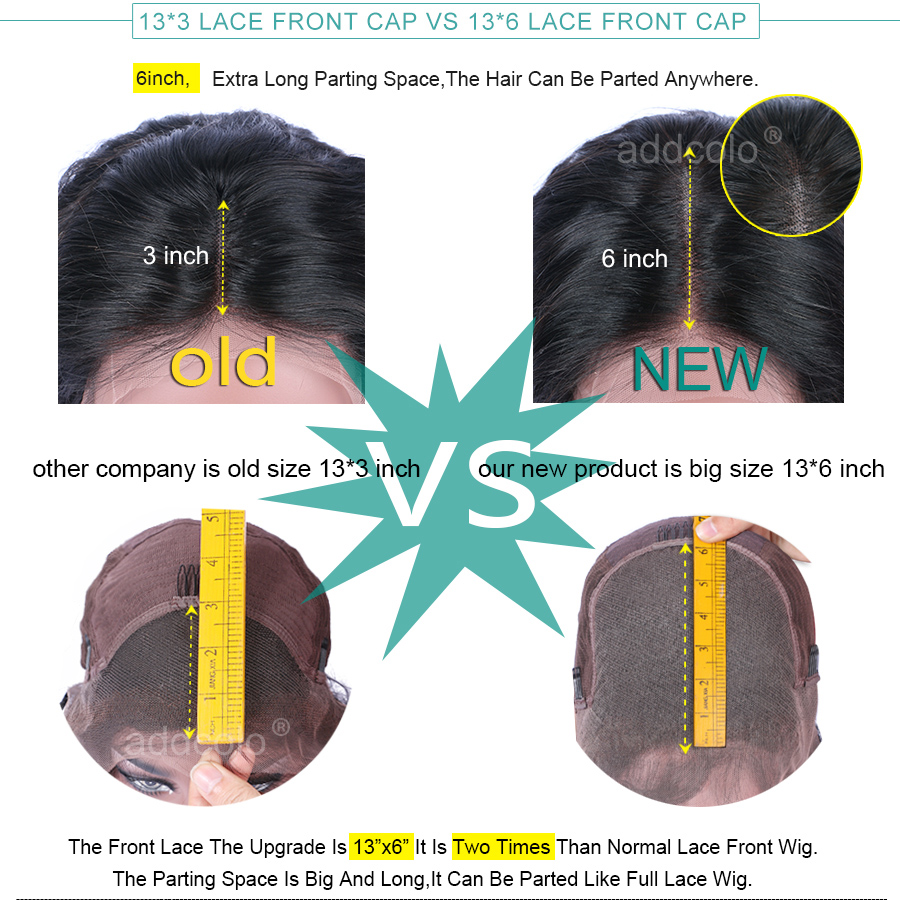 360 frontal & bundles into a wig. It is not full lace, not lace front, which is with lace around perimeter.Sew the hair weave on the center of the cap.The greatest benefit of this kind of wig is that it can achieve very heavy density.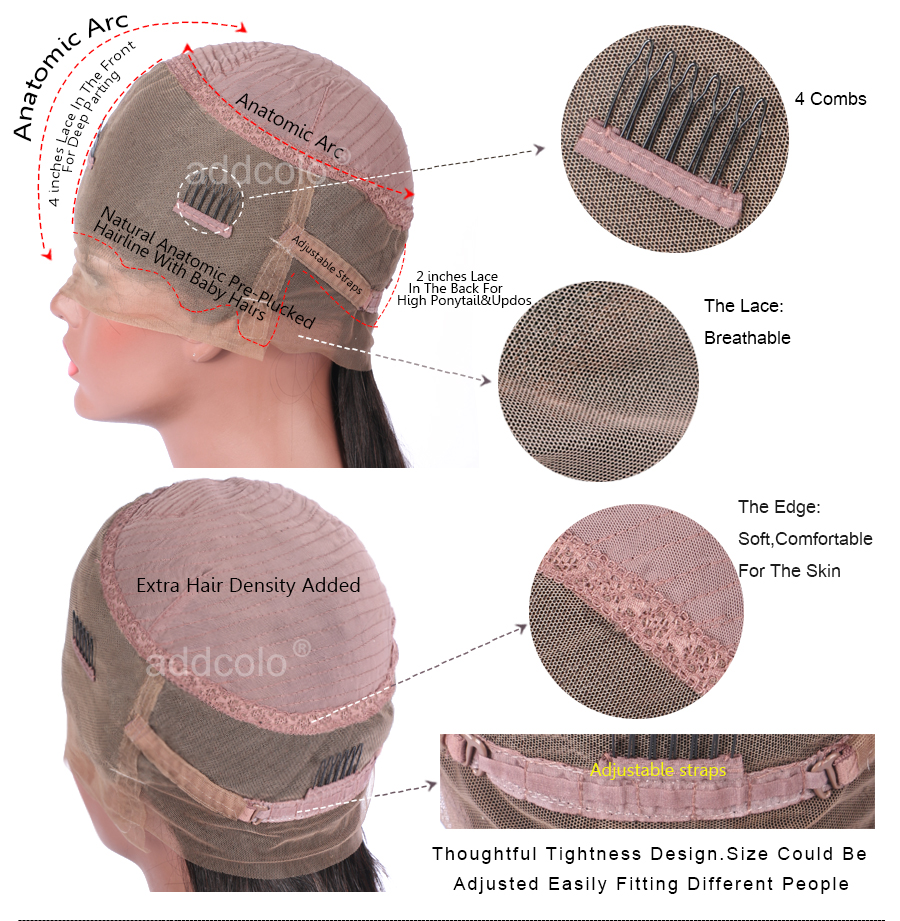 U Part Wig Cap is full machine-sewn mesh cap without lace.Opening part need mix with your own hair.Because of this, no one will know you wear a wig.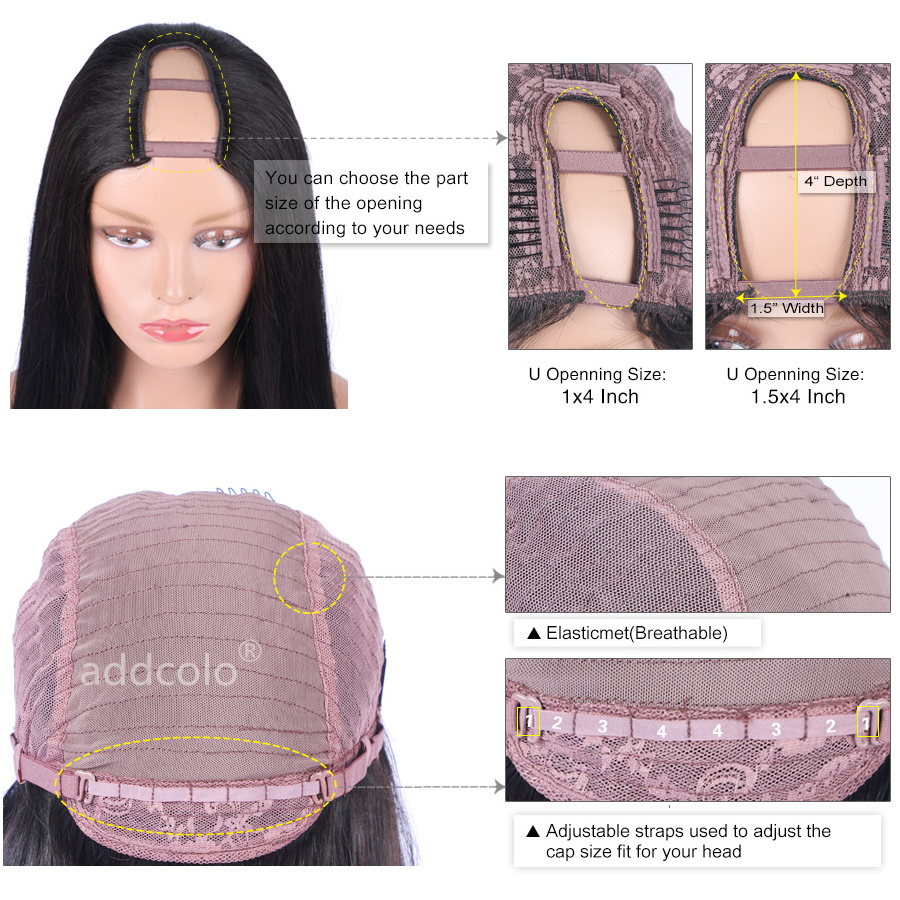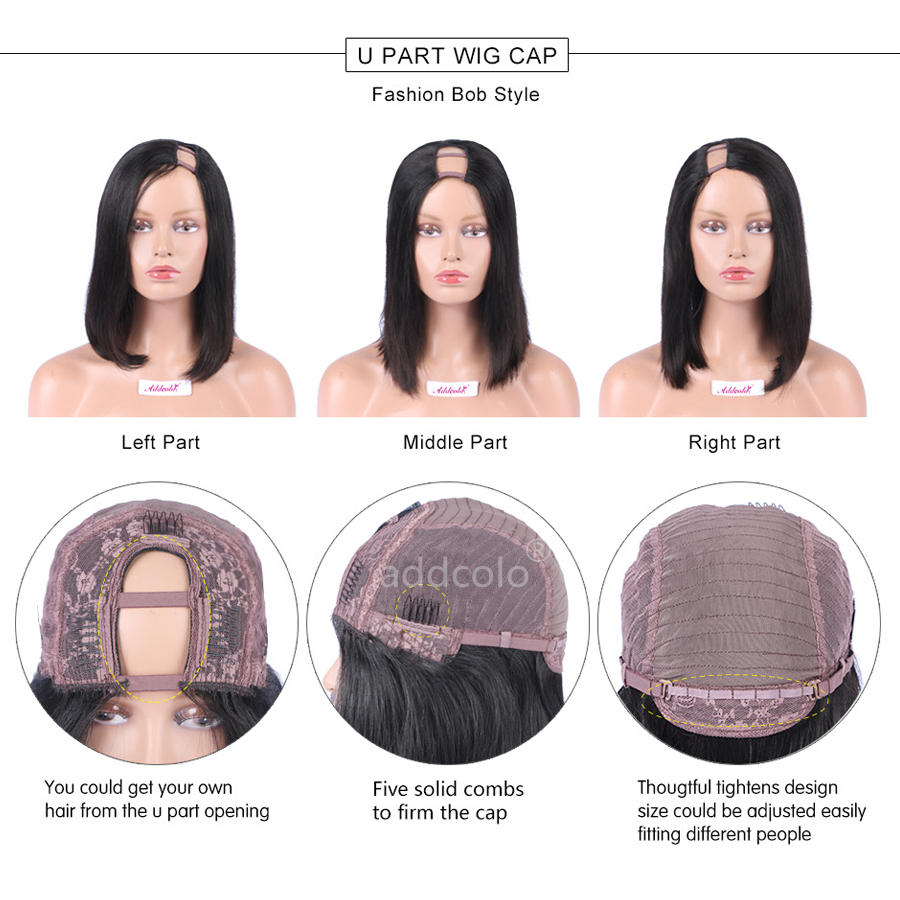 Silk base is the most close to human skin color material .This base for the wig allows for free parting throughout the hair so that you can essentially wear it in any style and be able to see the scalp, when the hair is parted.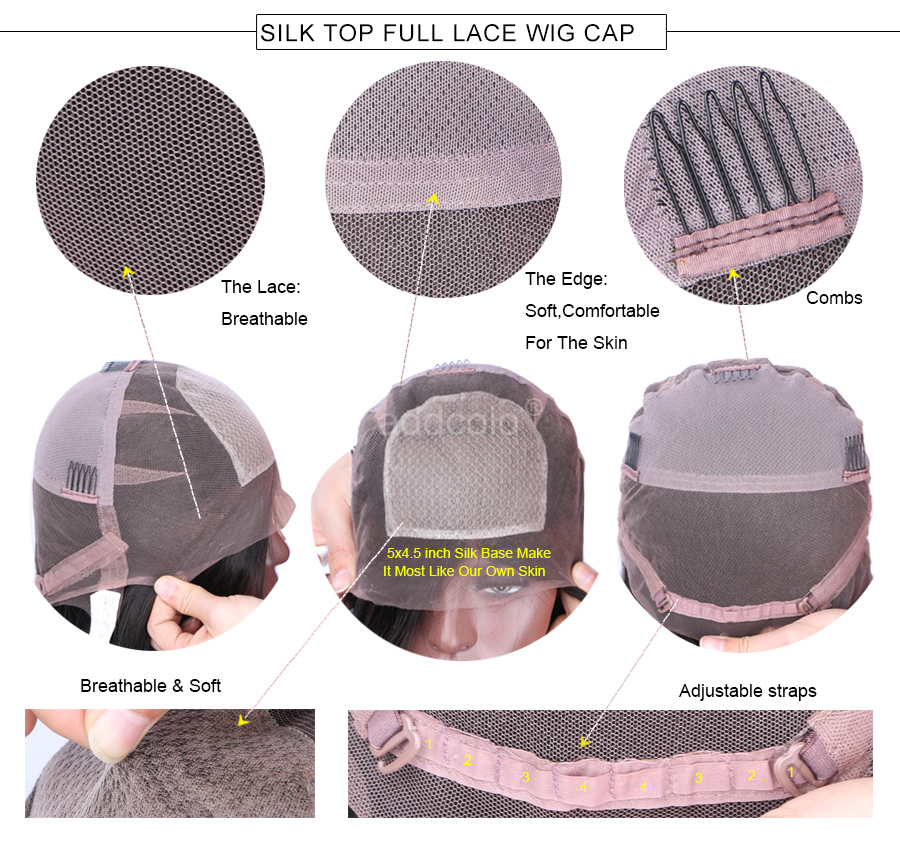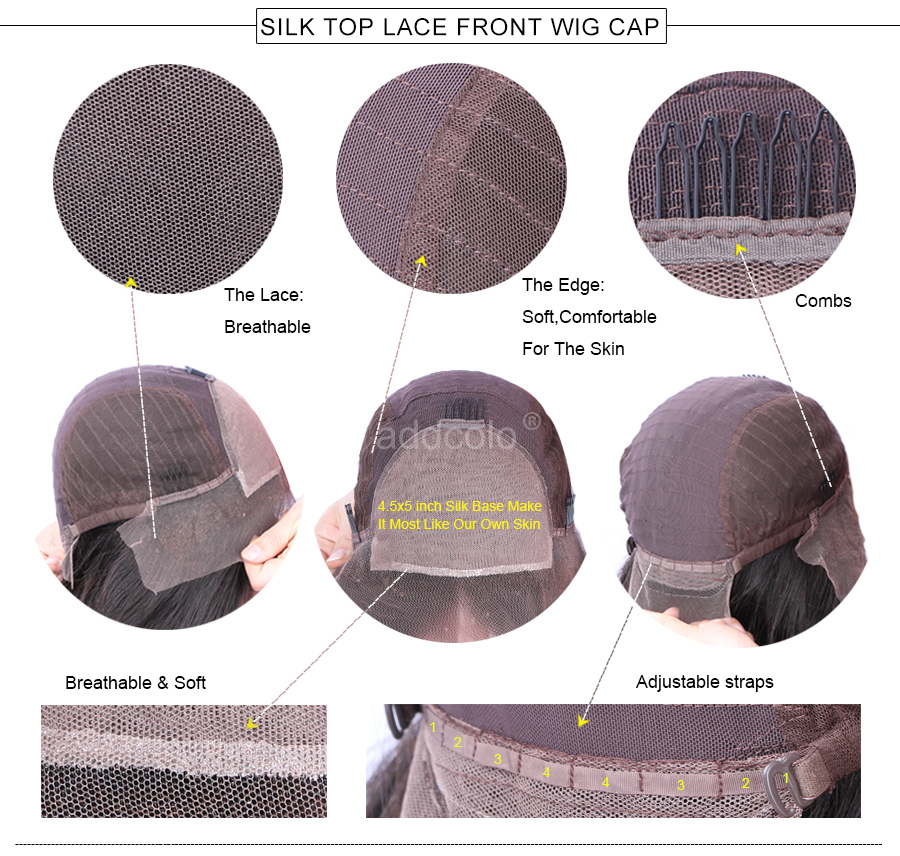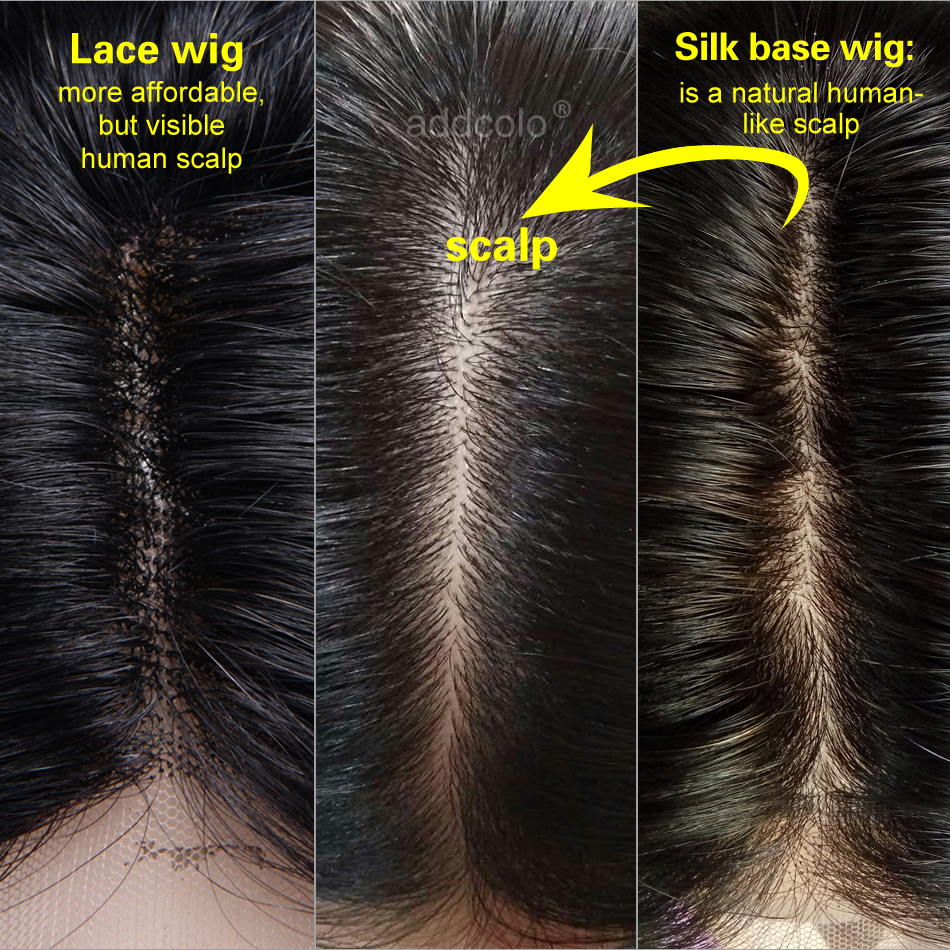 How To Use Adjustable Straps?
Each type of wig cap is equipped with an adjustment straps.How to use adjustable straps and adjust the cap size correctly?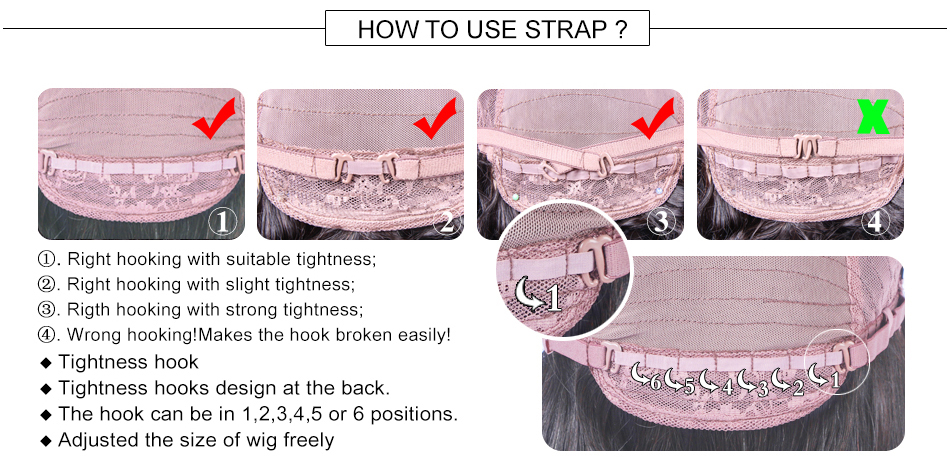 ADDCOLO®